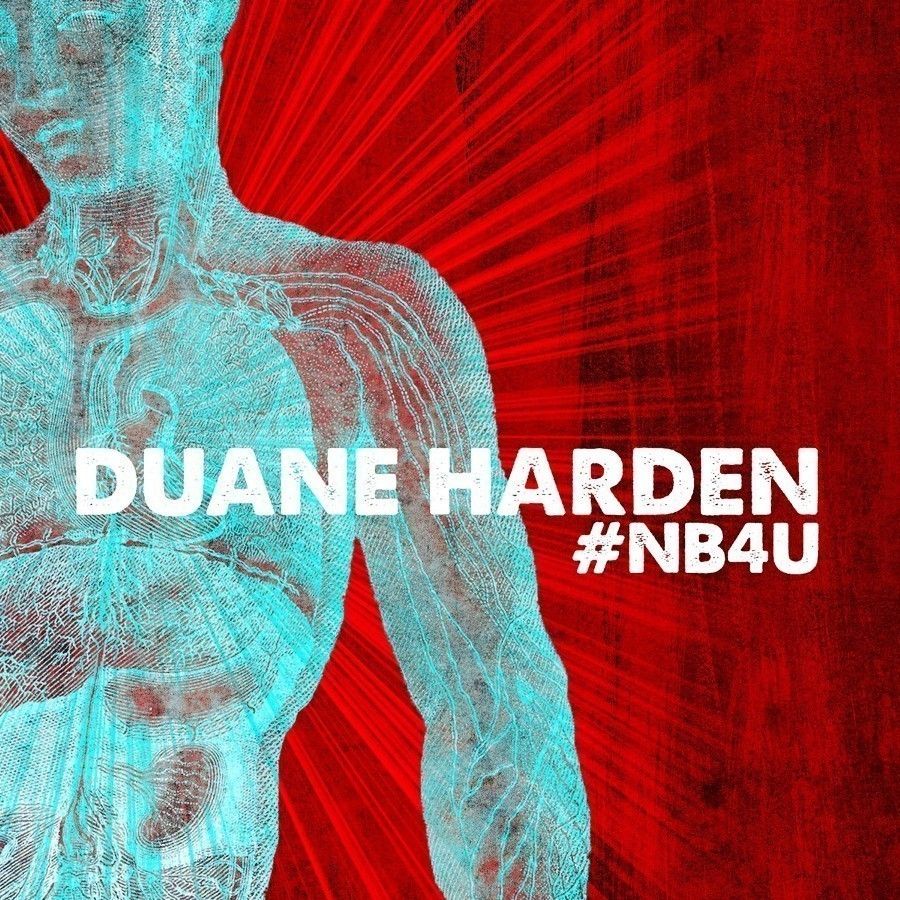 Duane Harden Releases Debut Artist Album
#NB4U (Naked Before You) is the highly anticipated debut album from renowned US singer / songwriter, Duane Harden, released on his respected label, Soltrenz on 4 November. Duane 'Hit Maker' Harden is a man responsible for penning some of the biggest crossover dance and pop records of recent years, so it's no surprise there's already a lot of hype from the DJ elite in expectation of this long waited album.

Duane Harden is a larger than life personality, well-known for his chart topping releases such as the number 1 hit classic 'U Don't Know Me with Armand Van Helden, 'Love Generation' with Bob Sinclar, 'Party All Night (Sleep All Day)' with R&B sensation Sean Kingston, and recent club classics Live Your Life' and 'Stronger' with Erick Morillo. After over 10 years of co-writing, Duane now steps into the spotlight to his unveil his solo album.

#NB4U (Naked Before You) is a 12 track album that spans mainstream pop to underground dance encapsulating the very essence of Duane Harden; unforgettable lyrics and contagious melodies. With collaborations from over twenty hugely talented artists and producers, #NB4U delivers real musical diversity alongside undeniable high quality production, allowing Duane to emphatically showcase his songwriting skills.

The album features vocals by Pussycat Doll's Jessica Sutta, Australia's Got Talent judge and Sony Platinum recording artist Timomatic, Ne-Yo's protégée, Adrienne Bailon, The Voice of David Guetta and Grammy nominated, Chris Willis, to name a few. Production collaborations come from heavyweights Ferry Corsten, Sidney Samson, Bob Sinclar, Louie Vega and many more.

The debut single to be release from #NB4U is 'Like If Ruff' – an almighty collaboration featuring American rapper Big Ali, vocalist Dragonfly who appeared on Bob Sinclar & Pitbull's 'Rock The Boat'; four piece hip-hop group DaOutsidaz and Sidney Sampson. It lands on Soltrenz Records on 21 October.

Duane Harden has earned the highest respect in the dance music world. His standing in this scene has recently seen superstar DJ friends promo his album on YouTube including Axwell, Pete Tong, Fedde Le Grande, Atrak, Roger Sanchez, Nervo, Chris Lake, Dennis Ferrer, David Morales and Todd Terry and that's only scratching the surface.

In the midst of his busy writing and performance schedules, Duane also embraces his role as CEO of Soltrenz Records in New York City, releasing quality music through his joint venture with legendary label, Strictly Rhythm. Soltrenz is the home to Da Groove Doctors, Jay Dabhi, Noel G, Moises Mdoesto, Kelvin Scott and more.
#NB4U (Naked Before You) is now available to pre order at an amazing discounted price of £.179. Further giving back to his fans, Duane will be launching regular competitions on Facebook to win tickets to see the many artists involved in the album at events across the world alongside as some exclusive money can't buy prizes.

Through this album, Duane Harden unveils his soul to the world like never before as he lays Naked Before You with every lyric and emotion.
Preview the album now www.soundcloud.com/duaneharden/duane-harden-nb4u-naked-before/s-u7eah
#NB4U, #WeBStarz, #GetNaked
PRE ORDER NOW
www.album.duaneharden.com

LINKS
www.twitter.com/duaneharden
www.facebook.com/duaneharden
www.pinterest.com/duaneharden/
www.soltrenz.com
www.strictly.com

ALBUM VIDEO PROMO
https://www.youtube.com/watch?v=pdg1c2XfOeY

ALBUM PREVIEW AS ITUNES PODCAST
https://itunes.apple.com/fr/podcast/duane-harden-nb4u-naked-before/id591718546?i=168711588&l=en&mt=2

#NB4U VIDEOS FROM SUPERSTAR DJS & FRIENDS
http://bit.ly/1dW2wx8

FACEBOOK COMPETITION
www.getnakedcontest.com