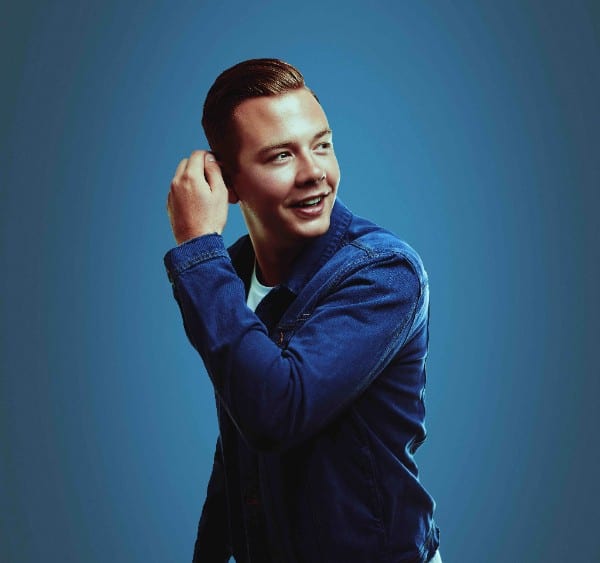 Dutch DJ/Producer Sam Feldt becomes ambassador for GreenSeat
Platinum-selling Dutch DJ/Producer Sam Feldt has taken his first of many steps towards his goals for creating a more sustainable and eco-friendly world by offsetting his carbon emissions with Greenseat.
As an official Ambassador for GreenSeat, a label by Climate Neutral Group, that offers both people and companies the opportunity to travel greener by offsetting their carbon emissions, Sam Feldt is taking action to address his carbon footprint as a result of his air travels, by making it carbon neutral through his contribution to various Gold Standard certified projects worldwide.

Sam Feldt: "Following up on my New Years' resolution that I posted to social media at the start of this year, I'm very proud to announce my partnership with GreenSeat. As a worldwide touring DJ taking more than 150 flights per year, air travel is one of the most important things to address in my opinion. Therefore, as of today, all CO2 emissions and pollution caused by the flights that I take, will be offset by investing and participating in Gold Standard certified CO2 projects all around the world – making my air travel carbon neutral. Projects include the development of windmills in India, investing in biogas in Tanzania and providing clean cooking methods in Uganda. I'm very excited to be the first DJ to take this type of systematic action and I hope many will follow in my footsteps."
Sam Feldt will focus on supporting the sustainable energy project: Cookstoves in Uganda. Almost 3 billion people in the world cook daily over an open fire or on simple wood or charcoal stoves, the same goes for 94% of rural households in Uganda. The charcoal or wood that is used releases toxins, smoke and greenhouse gases such as CO2 and methane, both of which are responsible for climate change. This inefficient cooking process also causes deforestation, creating erosion, leading to even more climate change and negative effects on agriculture. Poor families in Uganda spend up to 15% of their income on Charcoal or wood. Searching for wood themselves can cost about 6 hours a day, time that can be spent on paid work.

This project has the goal of fighting climate change and helping improve the lives of local people. In cooperation with locals, efficient charcoal stoves have been developed and made accessible to the poorest households. The production and sale of these stoves takes place all over Uganda, helping local entrepreneurs in setting up a sustainable supply chain and increase profits. There are also regular marketing campaigns carried out to create awareness and stimulate the use of efficient charcoal stoves.
Later this year Sam Feldt will be visiting one of the projects, be sure to check his socials to stay up to date or go to: www.heartfeldt.me/sustainability

About GreenSeat
GreenSeat was founded in 2002 and is part of Climate Neutral Group, a social venture that has been working passionately to create a substantial difference in the reduction of global carbon emissions, by offering organizations and people around the world, new insights on how to reduce and offset carbon emissions.
How does it work?
GreenSeat focusses on offsetting as an option to travel climate smart, ensuring that the greenhouse gas levels in the atmosphere do not increase. They do this by offsetting your carbon emissions with projects that avoid or reduce carbon in developing countries, helping local communities and the environment. The benefits include job creation, household savings, health benefits, environmental conservation, investment in local economies, technology transfer, local infrastructure and positive impacts on wind resources. These projects not only reduce carbon emissions but at the same time improve the standard of living for households in developing countries.
Here is how you can travel greener
GreenSeat uses a tool on their website that calculates your carbon-footprint based on the type of transportation and distance travelled, enabling you to make a corresponding payment to become carbon neutral by contributing to one of GreenSeat's renewable energy projects.
For more information go to www.GreenSeat.com and offset now!