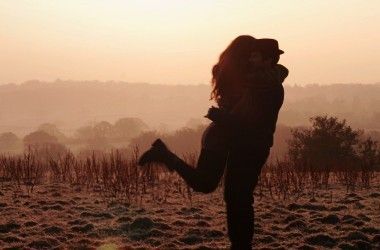 East & Young feat Tom Cane – Starting Again
"Starting Again" is East & Young's first single with Ultra Music. Featuring sublime vocals from the UK's mysterious but exceptionally talented Tom Cane, it creates a timeless feeling through its emotive lyrical story.
Ultra now unveils the official video. An emotional music video that begins with a love at first sight. The two lovers escape from their everyday life and follow in Bonnie & Clyde's nefarious footsteps. Wild & young, they consume their love on the road as outlaws, living out of robbery. Soon declared public enemy, the man will sacrifice his liberty to save his lover's, but 3 years later, he's out of prison, and they meet again…
"Starting Again" has also received the remix treatment from some of the hottest names in the scene, including The Shapeshifters and Dead Audio. The remix package will be released via Ultra Music on July 16.
With electronic music dominating the globe both commercially and underground, the world is in the grip of dance music fever. And two young men who are set to spread the fever even further afield are East & Young, who meld euphoric, big room house music with their own unique soundscapes. In a short space of time they have gained support from some of the giants of the dance music world including Swedish House Mafia, Tiesto, Pete Tong, Laidback Luke, Above & Beyond and David Guetta.
Rising up from the relatively quiet backdrop of Enschede, east Holland, Marc Vano and Ivo de Jong are making some noise with their fresh approach to electronic music. It was only four years ago when the guys met, joining forces on a music project while at school together. They clicked instantly and their musical journey began, releasing their debut track 'Reveal' to widespread acclaim and support in 2008.
In 2011 the guys picked up the award for best new DJ talent at the SLAM!FM awards, and then went on to release their "Coda" EP on Calvin Harris' imprint Fly Eye. Since then, East & Young's ability to put their unique spin on the work of other artists has opened the gates to a batch of remix work for the likes of DJ Fresh, Dizzee Rascal, Foster The People, Starkillers & Alex Kenji, and Sandro Silva. 2013 is shaping up to be a big year for the duo as they prepare an exciting live show and lend their exceptional production skills to a variety of studio projects.