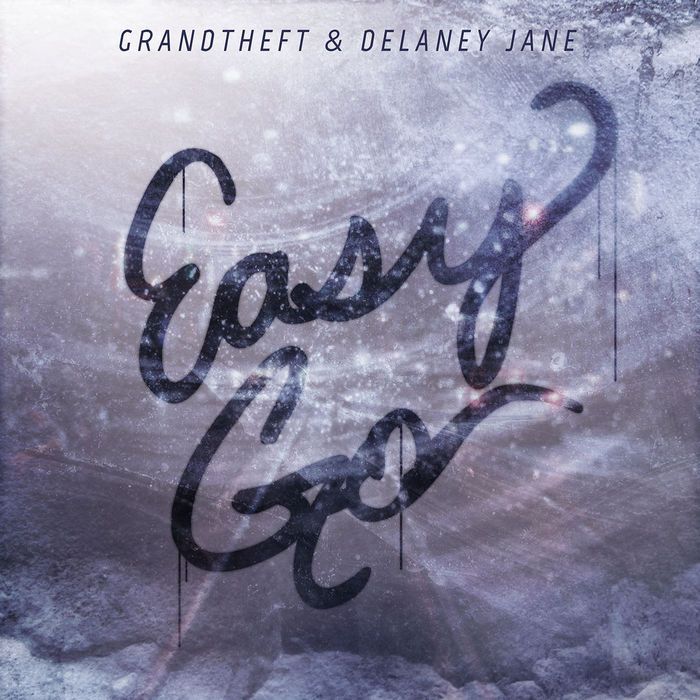 Grandtheft & Delaney Jane - Easy Go
In the short time since releasing, "Easy Go" has quickly amassed over 3 million plays on Spotify alone, is among the top 5 shazamed tracks in San Fran, Top 10 in Hawaii, and currently receiving airplay on the airwaves in San Fran, NY, Boston, Miami, Detroit, Phoenix, Nashville and more. It was plugged into Spotify's 'Pop Rising" and 'Future Dance Anthems'. "Easy Go" has quickly established itself as a worthy weapon in Grandtheft's arsenal of chart-toppers, receiving rave reviews and support from his passionate fan base across the country.
The video is passionate and sweet, conveying the bittersweet lyrics of the song and capturing the borderline magical interaction between two connected, kindred souls in a fleeting moment. Take a listen, give the video a spin, and immerse yourself in Grandtheft and Delaney Jane's "Easy Go."
About Grandtheft: Grandtheft is a Producer/DJ based in Toronto, Canada. Establishing an eclectic, custom club sound by playing largely his own originals and remixes, Grandtheft has slayed clubs worldwide and is respected as one of the best live DJs Canada has to offer. The music he produces is varied beyond categorization, except to say that it seems to move people. Grandtheft's music is spun nightly in club and radio sets worldwide and has garnered wide-reaching support from Pretty Lights to Hardwell, Skrillex to Annie Mac. With a heavy schedule of touring that includes festivals such as Coachella, Ultra, Bestival, TomorrowWorld, HARD Fest, EDC and Mad Decent Block Party among others, Grandtheft's following has increased astronomically in the past two years and shows no signs of slowing down.
About Delaney Jane: Delaney Jane is a singer, songwriter, and performing artist from Toronto. Delaney became the most streamed female artist on BPM radio in 2015-2016, having singles with Adventure Club, Oliver Heldens, Shaun Frank, Tiesto, KSHMR, and many more. She has had multiple Beatport #1 hits such as, "Shades Of Grey", "Heaven", and "La La Land", making her one of the most recognized voices worldwide in dance music. In 2016 Delaney smashed the Ultra Music MainStage performing her certified GOLD hit single "L'amour Toujours" alongside Tiesto. With her devoted fan base and her live performance demand increasingly growing, 2017 is set to be Delaney Jane's break out year. Get ready for her solo EP coming early 2017!
Find out more about Grandtheft by visiting his artist page.
Follow Grandtheft
Facebook: https://www.facebook.com/GrandtheftMusic/
Twitter: https://twitter.com/grandtheft
Soundcloud: https://soundcloud.com/grandtheft
Follow Delaney Jane
Facebook: https://www.facebook.com/delaneyjanemusic
Twitter: https://twitter.com/iamdelaneyjane
Soundcloud: https://soundcloud.com/delaney-jane
Follow Mad Decent
Facebook: https://www.facebook.com/maddecent/
Twitter: https://twitter.com/maddecent
Soundcloud: https://soundcloud.com/maddecent