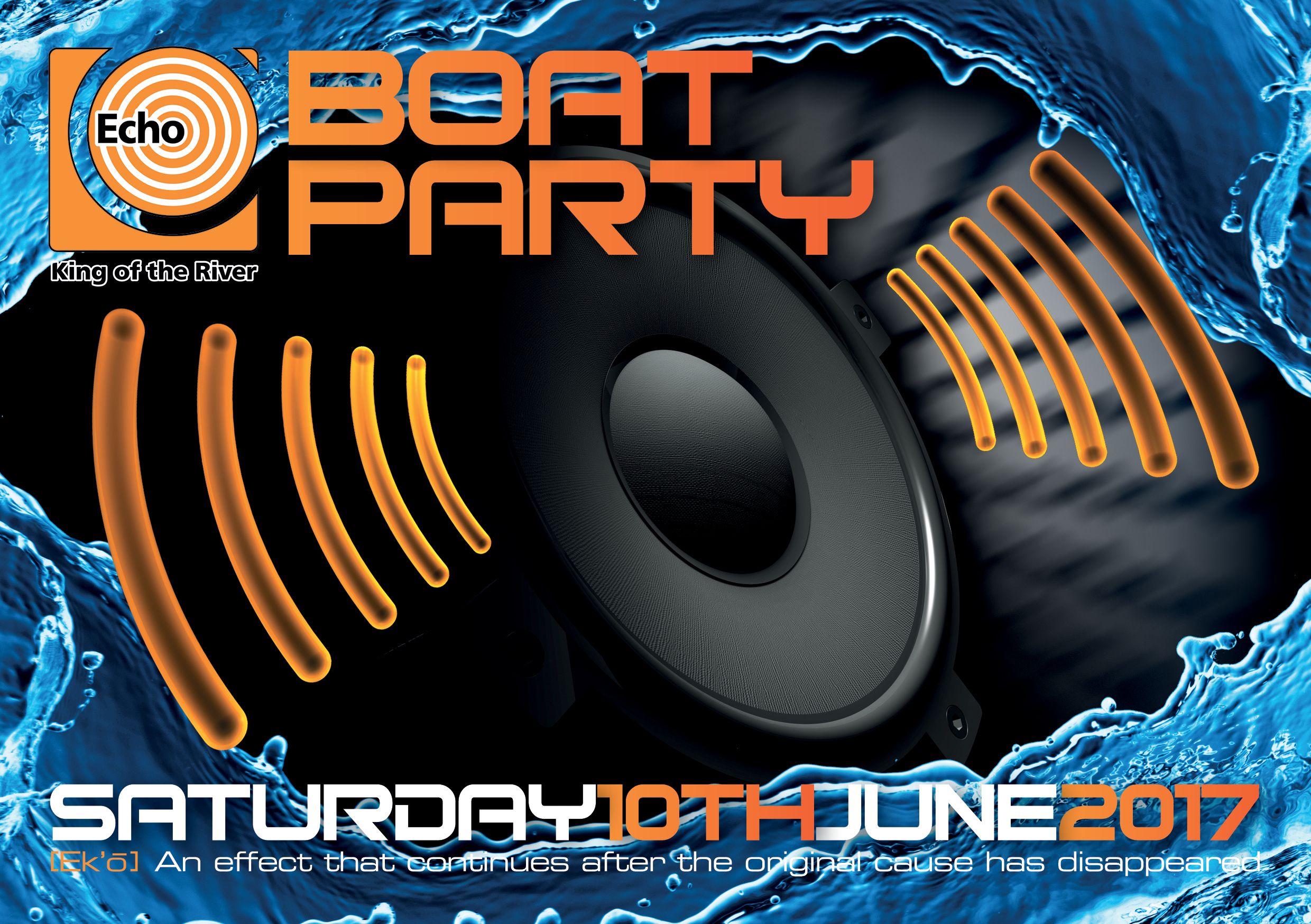 Echo Summer Boat Party
Echo returns on June 10th with the first of our summer boat parties in 2017. Two rooms of music, on 2 big systems, chock full of another stellar line-up, all chomping at the bit to get aboard and play their sound for you… And once again – with your help – produce the best boat party atmosphere on the Thames!
Echo: The Soundtrack of the Thames since 1999
#EchoBoatParty #Housemusic #Trance
BE AWARE: 3 of our last 4 parties have sold out well in advance. One sold out 26 days in advance.
HOUSE & TECHNO
SMX Project
Amy Alexandra & Terri-Anne
Steve 'Boom!' Brennan
Burton & Knox
Rich Piper
TRANCE & PROGRESSIVE
Neutron & Star LIVE PA
Beaumont & Round (Passion)
Fisha (TranceLation)
Simon Rasho & Tony Hollingsworth
Horizons (Pure Trance / JOOF / Bonzai)
Paul Welford
THE BOAT: We're back aboard your favourite, the ever popular Golden Jubilee for this party. Two floors of music, two bars with pub prices, and a large sundeck.
THE PIER: We're back at Temple Pier for this party. Full address: Victoria Embankment, London WC2R 2PN (opposite the Walkabout pub). Nearest tube: Temple
OUR HISTORY: Echo is not advertised at all and has been built up solely by word of mouth recommendations. If you've heard about us, it was almost certainly by a friend of yours telling you what a great time they'd had. Our boat parties are an entirely different experience to club venues, with a special and unique atmosphere. This is something we have been carefully cultivating at Echo for the last 18 years – and we think you'll love the result.
AFTER-PARTY: We'll be arranging an after-party deal nearer the time; as always aiming to get the best deal possible for all the ticket holders. Past deals have involved £5 entrance to the likes of Lightbox, Egg, and a host of other good venues/events. Keep an eye on the event page for further details in the future.
EVENT PAGE: www.facebook.com/events/1441992652538360/
TICKETS: £22 Available from the Echo box office at: https://www.fatsoma.com/echo (with bf)