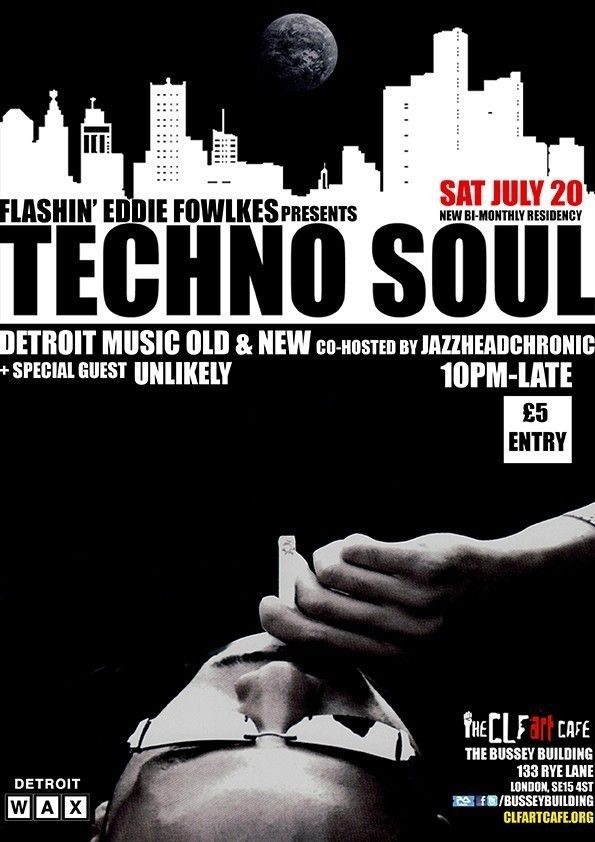 Eddie Flashin' Fowlkes Presents Techno Soul
Sat July 20th – The CLF are truly proud to announce a new Bi-Monthly residency from the one and only Eddie Flashin' Fowlkes + resident Jazzheadchronic & Special Guest Unlikely!
A special full length set from the original true Pioneer of the sound they call Techno-Soul. If you missed him last time, then prepare yourselves for some pretty serious dancefloor action as one of the worlds great DJs drops into SE15, stands up and truly delivers. Bringing along a host of special guests from all over the world, playing alongside resident Jazzheadchronic [South London Soul Train] who'll be starting the night off with a trip back in time celebrating the music of Old Detroit before heading back to the future with DJ Unlikely before the main event, Eddie Fowlkes dropping a pure and un-interrupted 4 hour set.
Event runs from 10pm – 4am, £5 entry
Hope y'all are ready to be uplifted!!!