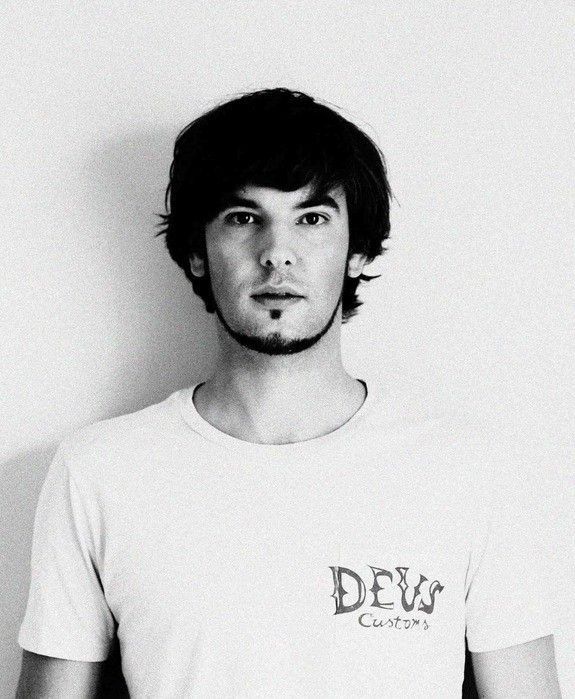 Eelke Kleijn announces animation contest for video…
With most DJs barely getting their teeth in to 2014 yet, Rotterdam based composer and producer Eelke Kleijn is already back teasing more huge tracks. Coming soon to Eskimo Recordings is the awesome 'A Tale Of Two Lovers', and Eelke wants you to be a part of its upcoming release by calling all budding animators to create and direct an accompanying music video. To enter, send your animation portfolio to [email protected] From there, a shortlist of competitors will be drafted who all have the chance to become Eelke and Eskimo's official animator by submittting the best entry, which will be picked by the man himself no less.



Typically brooding with an uplifting inflection, 'A Tale Of Two Lovers' is Eelke at the top of his game – only what we have come to expect from recent months. Combining fluid violins, hang drums and his typical bass rumble it's a track from someone so adept at production they have the confidence and freedom to play around with styles in the 7-minute runtime. From House to Techno, the club to the coast, whatever influences you pick up and wherever the song takes you, Kleijn wants to see it on the screen. 'A Tale Of Two Lovers' is an inviting blank canvas for any animator to dive into. Entry for portfolios closes on Monday 20th January, just over a month before the single's release date on 24th February, so get them in now and good luck!
A storming 2013 for Eelke saw him deliver some of his best material to date, and stands resolutely as one of his best years in the business. 'Ein Tag Am Strand' / 'Stand Up' caught European attention all over the Summer months and remixes for the likes of Solee or Guy J turned the heads of the best producers and DJ's around. Its thus little surprise that his talents also expand to behind the decks, so be sure to catch him on his 2014 opening run below:

17/1: Stalker, Haarlem, NL
18/1: Melodic, Dublin, IE
8/2: Ora, Beirut, LB
21/2: Rio Music Conference, BR
20/3-30/3: Miami WMC
20/4: DGTL, Amsterdam, NL
20/4: Paaspop, NL