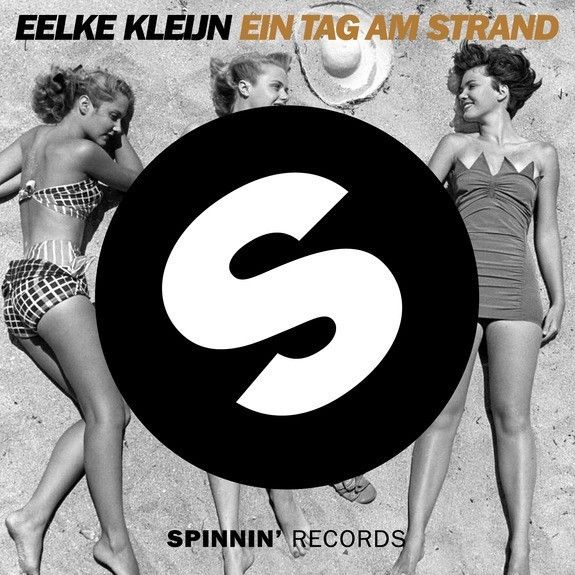 EELKE KLEIJN – EIN TAG AM STRAND
Early this summer, a track began to circulate in the clubs, on the radio, around the blogs and across the hottest dance spots of the summer. As the months rolled on, the intrigue followed suit and the catchy number caught the attention of some of the best DJs around as to who was the person behind the record. The simply titled, 'Ein Tag Am Strand' or 'a day at the beach' didn't let up, and all of a sudden became a firm favourite for the likes of Pete Tong and Fatboy Slim (who played the hit at Glastonbury no less) and only then was it all revealed. Modern day composer and Rotterdam based producer, Eelke Kleijn was the man behind the catchiest dance record of 2013 and today, it is yours to own via Beatport.

In the works for some two years, Eelke realised he was on to something special in late 2011. With the melody set, he developed and honed the production around it, waiting for the perfect moment to drop it to the world. As a deeper sound prevails in all aspects of dance music this summer, now was that perfect moment for it to be heard. Led by a glitch and jump-up bass riff that ebbs and flows around summery swirls that echo the noises at the beach, Ein Tag bottles the essence of the season as we enjoy the remaining months of sun. Naturally, it cannot be better put than the man himself, who in an interview with DMC World Magazine detailed that, "'Ein Tag' is all about feeling good. It's a happy record, one that will make you smile when you listen to it. Dance music sometimes takes itself too seriously. This track just plays with all of that, and on top of that it's catchy as hell!" Read the full piece right here!
A truly diverse and unique producer, Eelke Kleijn has worked on a multitude of tracks that range from unrelentingly upbeat to deep and dark, with an example being his most recent remix of Solee's 'Summerliebe'. A raw electronic pumper, this remix harnesses all the atmospheric mastery he has learned from his other work scoring movie trailers. Check the latest soundtrack Eelke worked on, for none other than Ron Howard on soon to be box office smash 'RUSH'.

Eelke Kleijn is taking this year by storm and even though he hits up the studio on the regular, his live shows never take a back seat. Be sure to catch him at the following dates:

28/9: FUEL, Cultureel Podium de Kelder, Amersfoort, The Netherlands
11/10: Bahrein, Buenos Aires, Argentina
12/10: Carmela Party, Cordoba, Argentina
18/10: ADE, Dance Paradise Radio (BRA) showcase, Club NL, Amsterdam, The Netherlands
18/10: ADE, Ellum Audio and Life & Death Showcase, Muziekgebouw aan het IJ, Amsterdam, The Netherlands
16/11: Blown Away 2 Rotterdam, Onderzeebootloods, Rotterdam, The Netherlands
22/11: Blue Frog, New Delhi, India
23/11: Blue Frog, Mumbai, India
29/11: Earthcore Festival, Victoria, Australia
6/12: Subsonic Music Festival, Sydney, Austalia