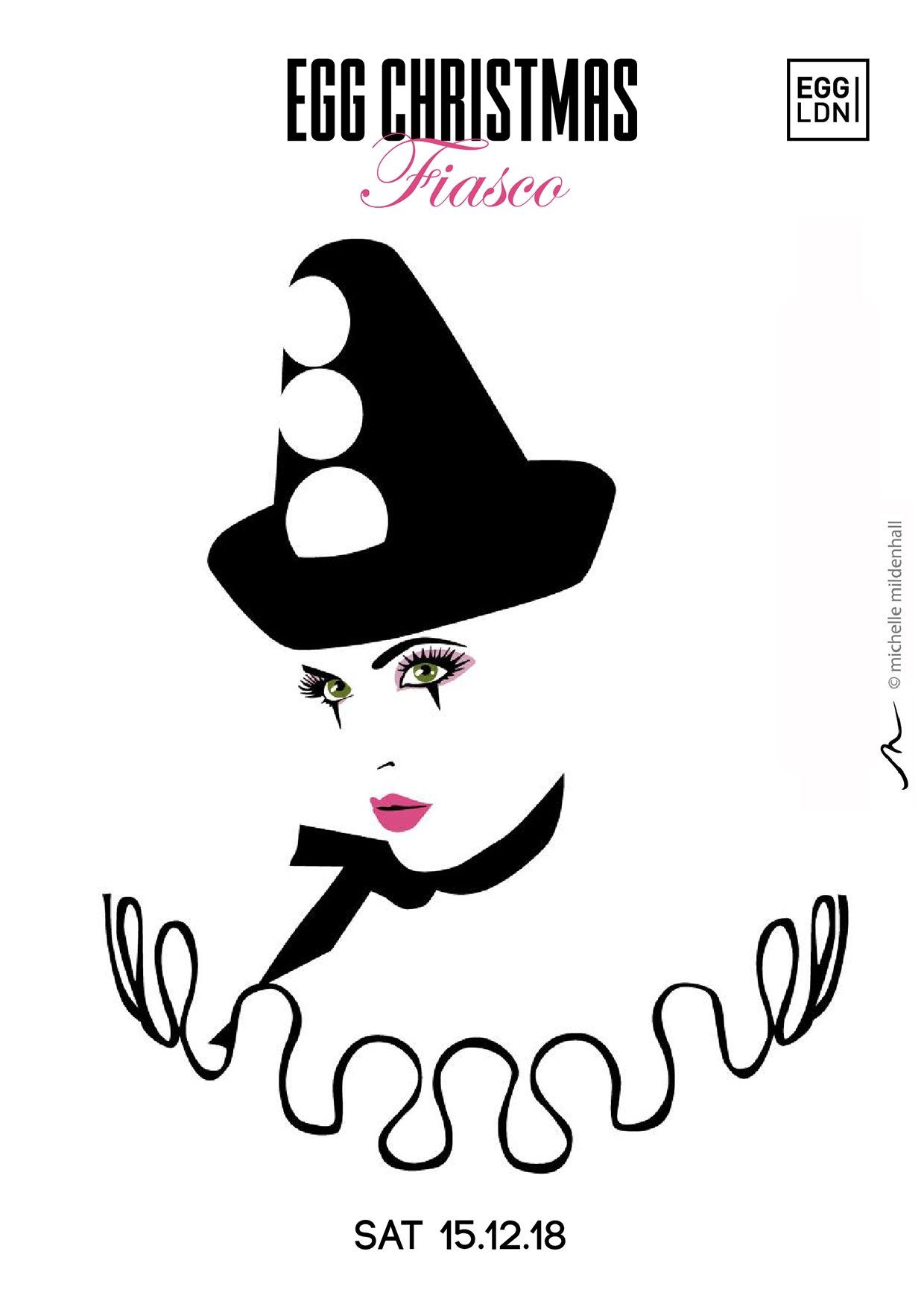 EGG CHRISTMAS FIASCO FIEDEL, VENICE CALYPSO, DAHC DERMUR VIII, WANDSON MAXX AND MORE
We're bringing together a myriad of talent from Berlin and London for our Egg Christmas Fiasco on December 15th. Finding harmony, coherence and cohesion between moody styles of techno to quicker, heart-racing rhythms, Berghain resident Fiedel makes his debut at the club.
Supporting such a name from the German techno scene is no mean feat but with the likes of Venice Calypso [Inferno], Dahc Dermur VIII [Kaos], Wandon Maxx [Papa Loko] and Adriana Bradford [Transister] on support duties, there's certainly going to be an intense atmosphere on Middle Floor, covering the whole spectrum of straight-up techno. London based collective Adonis host the Basement in the form of Grace Sands, Sonikku and Shay Malt, armed with a collection of chunky disco and house cuts between them.
Disco inferno takes over the Loft all night channelling a joyous soundtrack of the best underground disco n' party bombs from DJs Joe Roberts, Fannar and Iulian Murariu. A vibrant array of dancers and hostesses will also be present on the night including London performers Alejandro Gocast, Brother of Set, Chrissy Darling, Jonny Bones, Kokaine Tyson, Mamma Stylish, Metaraph and Oscar King…