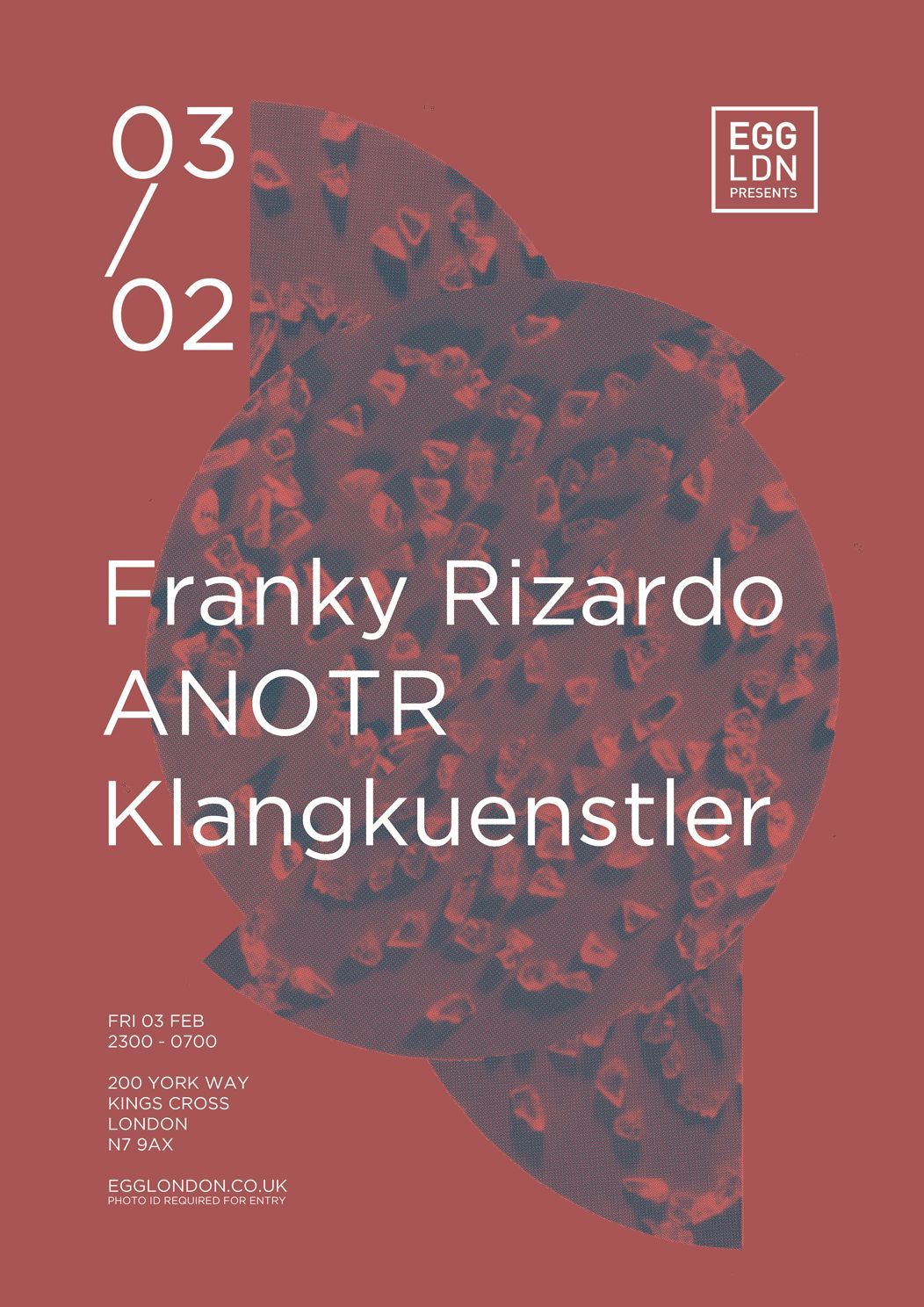 EGG PRESENTS FRANKY RIZARDO, ANOTR, KLANGKUENSTLER
Another Dutch talent, Amsterdam duo ANOTR are similarly part of the Defected fold, joining them to play last year alongside Dennis Ferrer, Riva Starr and Oliver Dollar. Having also hooked up with the Avotre crew thanks to the quizzical yet slamming 'What is House', they'll be answering their own rhetorical question at Egg London with a flurry of house and tech-house, as you can check out on podcasts for Radio 1, Sankeys Ibiza Radio and The Boom Room.
KlangKuenstler's debut track from 2012, 'Freudentraene', has clocked up almost four million plays on YouTube so far with its dreamy sound. Since then he's gone on to record for labels including Stil Vor Talent (clocking up 1.5 million SoundCloud plays for the pitched down hook of 'Barfuss Auf Wolken'), Great Stuff Recordings and Toolroom, heading into techier, clubbier waters with tracks such as 'Jam Master Jack' – a thumping, swinging groove that samples Run DMC's classic 'It's Like That' and hit no.1 in the Beatport Tech House Chart.