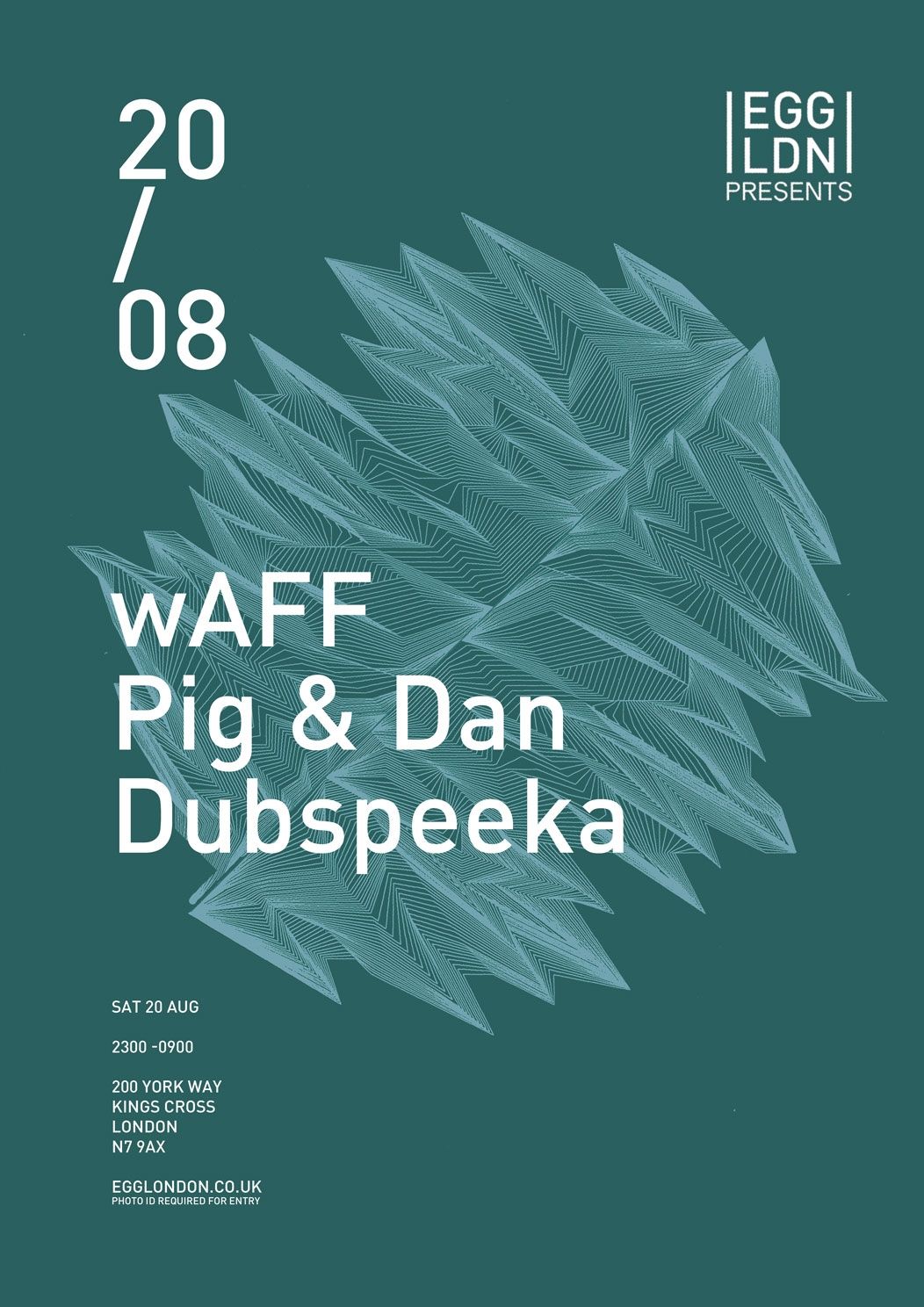 Egg Presents: WAFF, Pig & Dan, Dubspeeka
Since smashing dance floors all over Europe with his 2012 debut EP for Hot Creations, which featured the deadly 'Jo Johnson', Leeds-based
producer wAFF has been on a skyward ascent. Knocking out further irresistible hits for Jamie Jones' label, like the charmingly titled 'Fat Gash', as well as putting out releases on Moon Harbour, Cocoon and Drumcode, his non-stop DJ schedule now has him travelling all over the world.
Despite coming from the tiny Spanish island of Mallorca, Pig&Dan have toured the world with their powerful techno and tech-house sound – something which led to the likes of Inner City and Underworld clamouring for their remix touch. Since the launch of their own Elevate label the duo's accent to the top of their sound has been assured, stopping off along the way to share their arsenal of tunes with the likes of Bedrock and Monika Kruse's Terminal M.
Elusive Bristol based producer Dubspeeka has impressed with an array of releases over the past twelve months, joining labels such as Drumcode, Suara, Bedrock and Sasha's Last Night On Earth after setting out on his very own Skeleton imprint in 2012. Alternately known as Darren Beale from Kosheen, he's now exploring a more house and techno orientated sound under his Dubspeeka alias, bringing to this an unparalleled knowledge of bass carved out from his days making drum and bass.