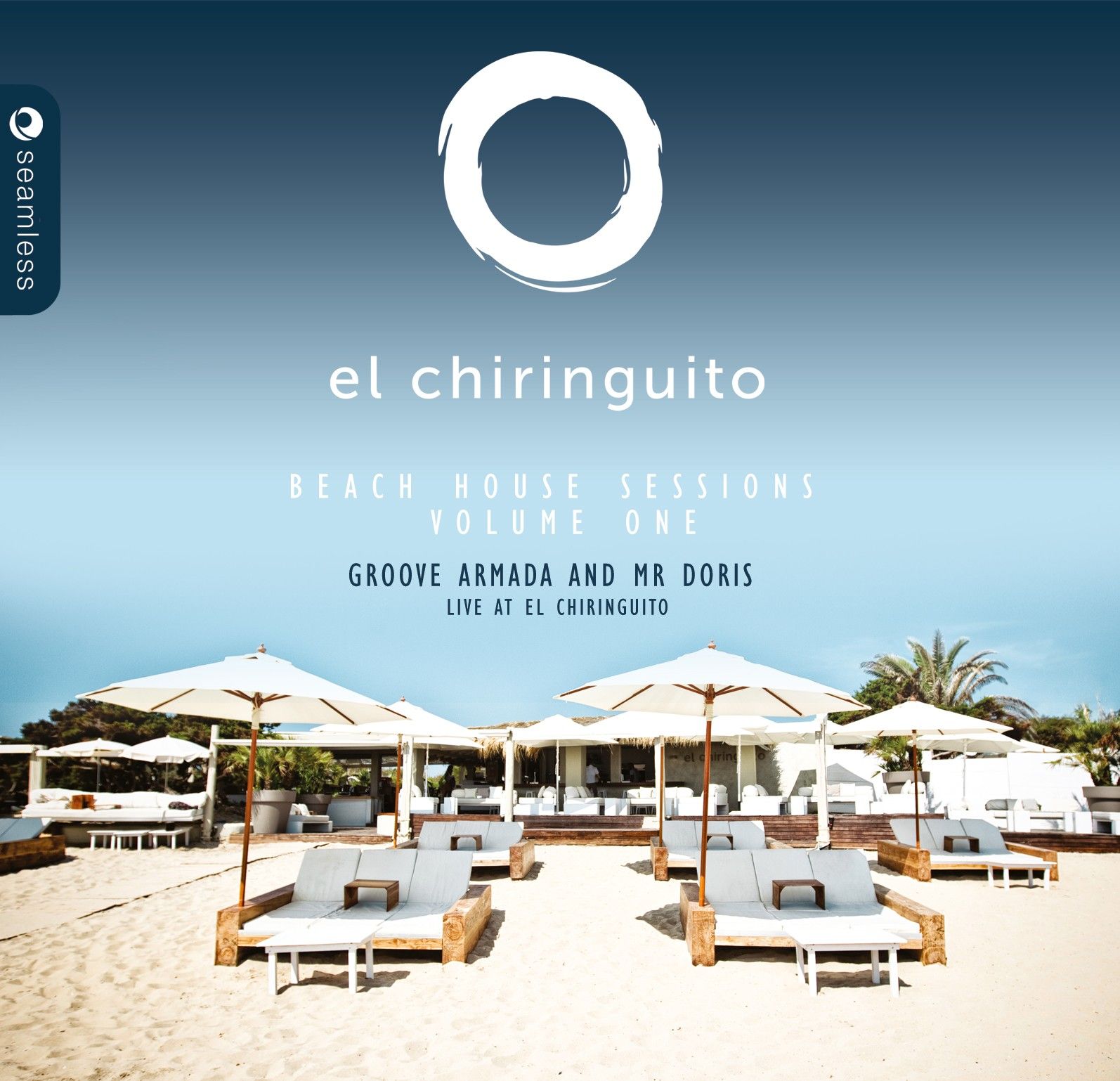 El Chiringuito Beach House Sessions Vol. 1
El Chiringuito Beach House Sessions Volume One is a unique compilation brought to you by Balearic label Seamless Recordings where €1 for every CD sold goes to charity. Over two discs it features two live sets from Groove Armada and Ibiza favourite, Mr Doris, packed with unreleased material and exclusive reedits recorded at the beautiful El Chiringuito Beach Club.

Situated on the shores of the Mediterranean at Es Cavallet Beach, El Chringuito has become a 'must visit' venue in Ibiza. It owes its glowing reputation not only to an unforgettable dining experience, but also to its distinctive vibe.

Over the years a partnership has grown with Andy Cato and Groove Armada resulting in a series of events unlike most on the White Isle: they're free and they raise money for charity. This debut El Chiringuito Beach House Sessions was recorded live at one of those nights for the 2013 summer opening.

The live set on Disc One comes from We Love and Pacha resident, Mr Doris. His incredible deck talents and musical expansion of funk, soul, latin and afro beats are showcased throughout his mix. Stand out tunes highlighted by the DJ extraordinaire himself include, The Quantic Soul Orchestra feat. Alice Russell – Left & Right and Gregory Porter – 1960 What? (Opolopo Kick & Bass Rerub).

Disc Two is a classic display of Groove Armada funk and electronica. The three time Grammy nominated outfit and curators of London's biggest festival, Lovebox, have dropped two unreleased tracks into their live mix in the form of Closer and Lean On Your Love, while their 2012 single Activate My Heart has been given an exclusive Chiringuito re-edit.

Groove Armada, aka Andy Cato and Tom Findlay, have waived their album fees to allow €1 for each CD sold to go to The Doncaster Youth Jazz Organisation; a charity that offers life changing musical education to youngsters. The charity sits close to Cato's heart having once put an instrument in his own hand and taught him how to play.

El Chiringuito Beach House Sessions not only plays a part in Groove Armada's on-going efforts to fundraise for the charity, but also to keep the free-party spirit alive. Each summer the long standing Space Ibiza residents stage dozens of free parties in the hills and beaches, whenever they can get away with it. For the duo, dance music was once defined by an ability to share love through free parties and El Chiringuito provides them with a platform to continue this notion.

Featuring 38 tracks across two expertly crafted mixes suitable for day or night time moods, you can bring the sounds of Es Cavellet Beach onto your summer playlists with El Chiringuito Beach House Sessions.