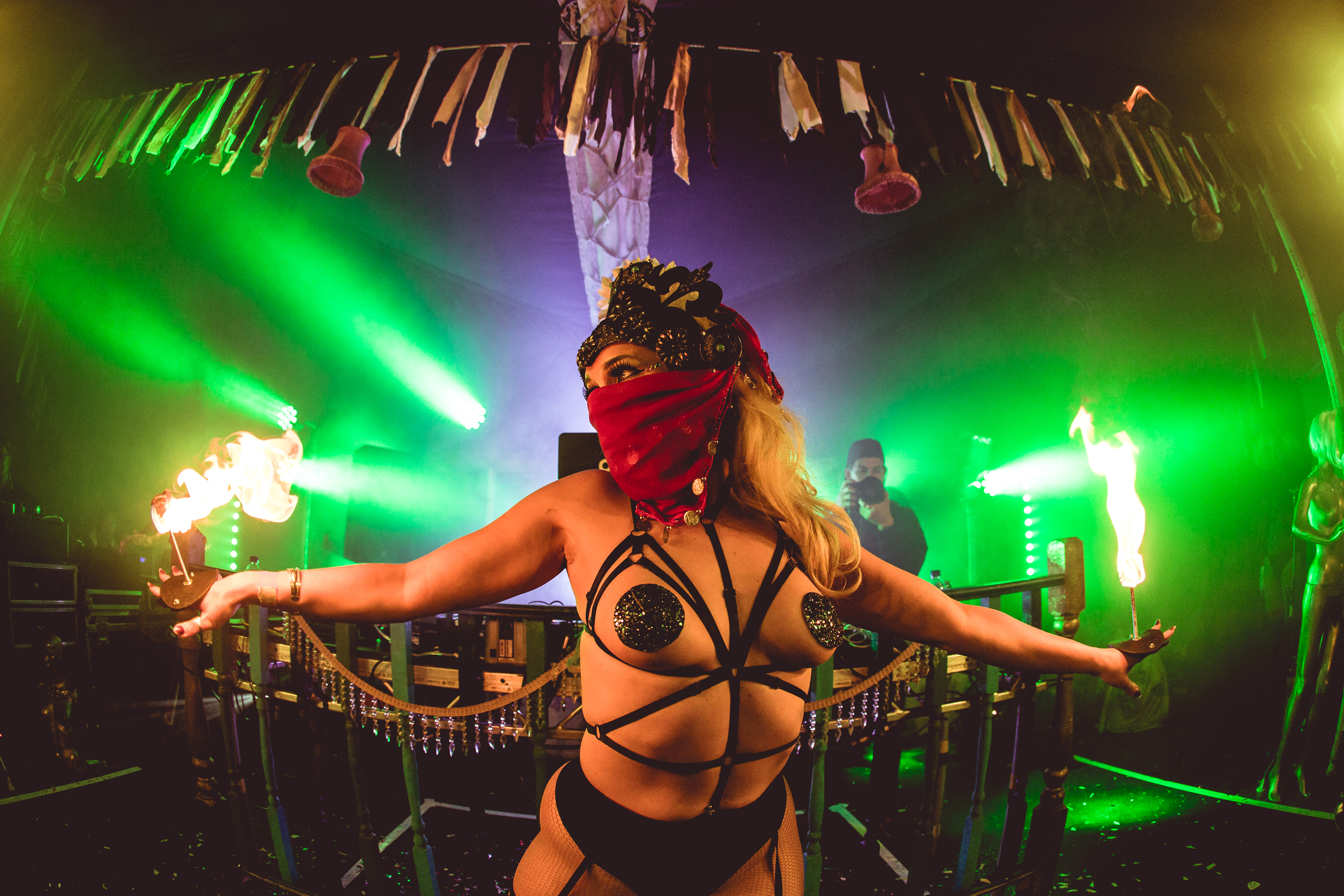 El Dorado Festival
After their inaugural year in 2016, party purveyors Cirque Du Soul present the second edition of El Dorado Festival, with the ultimate party line up. This year's chapter is set to be even more spectacular than the last and features over 80 live acts and DJs across seven stages, with two new stages added for 2017.
Leading the charge are dance music royalty Groove Armada, the london born duo are known the world over for their electric shows and unrivalled DJ sets. The Garden stage is also proud to play host to some of the Cirque Du Soul family including undisputed legends of hip hop The Sugarhill Gang. Grammy nominated brass outfit The Hot 8 Brass Band, will be performing with their full setup, loved by collaborators from Lauryn Hill and Mos Def. Gentleman's Dub Club and Goldfish will also be bringing their infectious live shows to The Garden.
TheSoundYouNeed are set to present the imitable Bondax, Gorgon City collaborator Zak Abel, and need-to-know producer SG Lewis on The Garden stage. Having amassed 1.4 billion views, TheSoundYouNeed are renowned for showcasing the finest music of our time to their 4 million strong YouTube audience, they are are the undisputed authority on the music you need to hear right now.
The Cirque Du Soul Big Top presents AJ Tracey, outspoken and sharp, he's undoubtedly one of the brightest MC's to emerge from the grime scene. Musical shapeshifters My Nu Leng return to El Dorado, with Redlight, Shy FX and TQD, the newly formed supergroup from Royal T, DJ Q and Flava D.
The Lost Ruins welcome Dusky, whose deep grooves have marked them out as one of the UK's most exciting dance acts. Hotly tipped tastemakers Solardo, and Dubstep pioneer Artwork also join the line up alongside Denis Sulta, Dan Shake, Klose One and more.
Brand new for 2017 El Dorado have created The Holy Bale. Northern partymakers Jungle Jam present Congo Natty, Channel One and a Jungle set from Kenny Ken. Greg Wilson, one of Disco's finest selectors will play an extended disco-only set as part of the Caramello funk and soul takeover.
El Dorado satisfies every curious soul's lust for adventure. Set against the beautiful backdrop of Eastnor Castle, Herefordshire, the resplendent park is transformed into a treasure trove of hidden realms for music lovers. It's a place where curious revellers can explore their beautiful surroundings with plenty of extra-curriculars on offer.
The circus spirit is well and truly alive at El Dorado. Music might be at it's heart, but there's plenty more on offer as it comes alive with a feast for the senses thanks to The Flying Circus. Expect shows from contortionists, acrobats, trapeze artists, fire breathers, and stilt walkers, all under the watchful eye of the El Dorado Ringmaster.
There's even more mischief and mayhem onsite with the B.Y.O Inflatable Party, body painting, fortune tellers, karaoke, blind dating and a pie face showdown.
Known for their hugely successful national club night series, Cirque Du Soul aren't content with slowing down with El Dorado Festival.
Their lovingly curated line up and creativity has cemented El Dorado's position as one the UK's fastest growing boutique festivals. This year's line up reflects their commitment to booking the finest selection of need-to-know acts and nurturing new talent in the glitter soaked community at El Dorado.
Co-Founder of Cirque Du Soul, Luke Wolfman adds: "After seeing what we could do at the very first El Dorado we've decided to go bigger and bolder. El Dorado is an escape and a rite of passage for any music lover. Expect plenty of glitter and gold"
For those seeking some tranquility onsite, El Dorado boasts it's own Wellness & Recovery space at the Mobile Massage Parlour, as well as morning yoga classes, lake swimming, and skinny dipping for the bravest. All of this is joined onsite by their selection of world street food.
El Dorado is a place for friends and adventurers to come together and discover the unexpected.