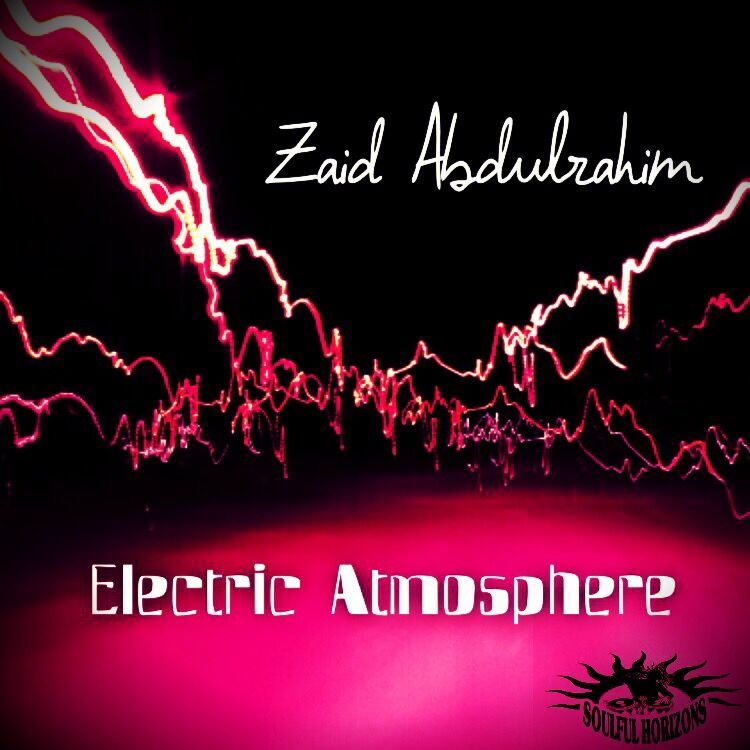 Zaid Abdulrahim - Electric Atmosphere
Zaid Abdulrahim is a wide ranging producer who takes in sounds from the house, soul, afro and techno spectrum amongst many other things. His next trick is to put out a six track EP that really shows off all of his skills. Entitled Electric Atmosphere it is on the Soulful Horizons label and really makes a big impact.
The title track kicks things off with an elastic and bumpy house groove. Slick synths and sci fi vocals lend the whole thing a cosmic feel and will make any floor more intergalactic as a result. Champagne Wishes is just as melodic and spacey, with lively drums and more colourful synths all extending off to a distance horizon. Organised Confusion then goes deeper, with thumping kicks and spine tingling chords that speak to another far off world. Silva Max then plays with broken beats and tooting synths, QuickSand is absorbing and serene, with greatly evocative synths making for a truly cinematic track. Last of all, Who Killed Lil Boy gets loose and funky, with a playful atmosphere and spoken word recordings all getting you going. As such this is an essential EP full of real musical charm.