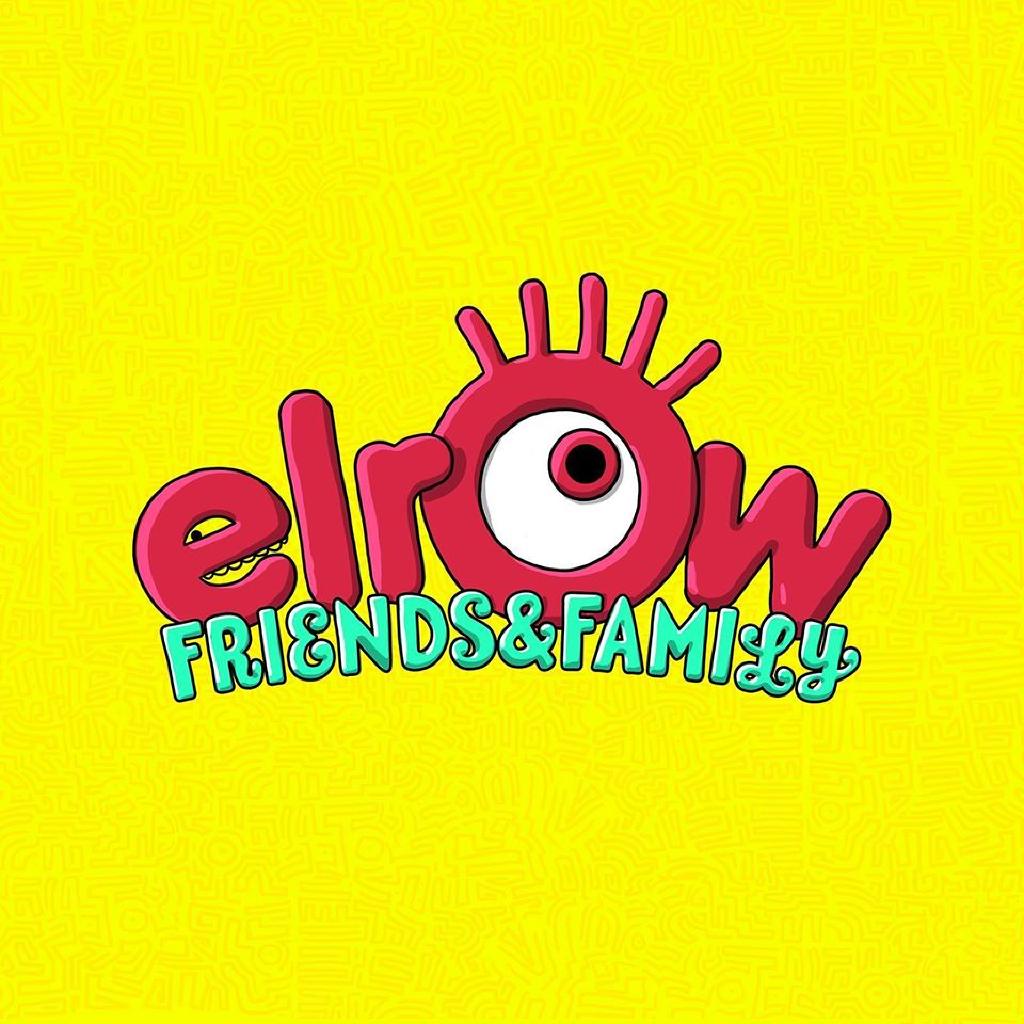 elrow's debut festival announces line-up
Richie Hawtin, Jackmaster, Jamie Jones, Apollonia, Art Department confirmed for elrow's debut festival.
A truly creative, immersive and interactive event with scenarios and art installations plus local cuisine, games and an artisan market
Line-up announced:
ADAM BEYER – AGORIA – ALEX POTT – ANDRES CAMPO – APOLLONIA – ART DEPARTMENT – BASTIAN BUX – BAUM – DAMIAN LAZARUS – DE LA SWING – EDDY M – GEORGE PRIVATTI – GUTI (LIVE) – GUY GERBER – ION PANANIDES – JACKMASTER – JAMIE JONES – JORIS VOORN – LOCO DICE – MARC MAYA – MARCO FARAONE – MARIO BIANI – PACO OSUNA – PAN-POT – RICHIE HAWTIN STEVE LAWLER – TINI GESSLER – TONI VARGA – WAFF
Saturday 15th July
Salou, Spain
from 10am to 2am
Ahead of what's set to be their biggest summer yet, elrow have now revealed the full line-up for their debut festival edition, elrow Friends & Family. Taking place on Saturday 15th July at the Spanish resort of Salou, the festival will provide 16-hours of non-stop fun and music that sees house and techno talents Richie Hawtin, Jamie Jones, Loco Dice, Adam Beyer, Jackmaster, Damian Lazarus and more on the bill.
With the festival taking place in the beachfront location of Salou – which is only a 45 minute drive from elrow's home of Barcelona – its debut will cater to 20,000 fans and offer breathtaking views of the coast throughout. Complete with elrow's trademark focus on fun, the day's proceedings will also include immersive games, more than 250 roaming actors, stilt walkers, performers and an amalgamation of pop up shops and food stalls hosted in elrow's very own 'el market', all of which will be topped off by an explosion of colour, confetti and inflatables. Set to bring together some of the best theatre companies in Europe – with creative teams coming from Brazil, South Africa, Belgium, Portugal and Netherlands – the festival will feature three themed stages, comprised of their flagship 'Singermorning' stage, as well as 'Psychedelic Trip' and 'Las Filipinas'.
elrow Friends & Family will offer an unrivalled 360 degree experience that caps off their enormous rise to fame in the last 6 years. An uplifting addition to the European festival calendar, tickets are priced at the reasonable price of just 55 euros each with the festival site's two closest airports easily accessible from over 20 European countries.

Tickets for elrow Friends & Family are available to buy here:
https://www.elrowshow.com/friendsandfamily/accommodation
https://www.elrowshow.com/friendsandfamily/transport