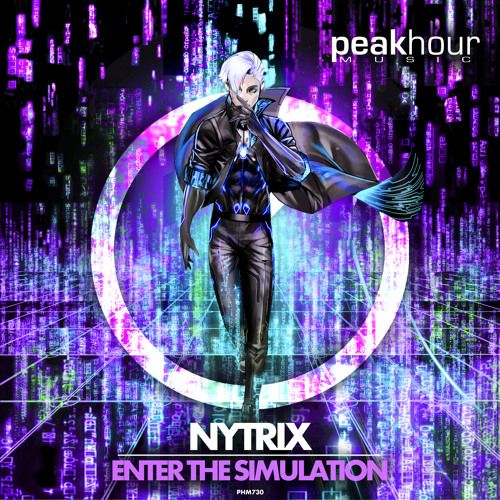 Nytrix - Enter The Stimulation
Up next on Peak Hour Music sees a brand new explosive entry from Nytrix with 'Enter the Stimulation', which will blow your socks off! Leading up to the drop we are introduced to space-y synth bleeps, rave stabs and drum breaks which drops into an explosion of robotic synth wobbles and snares which delivers a huge rush of energy which will go down as an absolute monster during the festival seasons over the next year!
Nytrix is a DJ/Producer and vocalist from LA. Beginning in 2015, he released his first Single / Remix EP, 'Take Me Higher' which exploded on the Billboard Dance Chart peaking at #7. After making various big room and electro house bangers, Nytrix lent his voice to his viral single 'Stay Here Forever' and stretched his production to a melodic future bass sound. After being premiered on REVOLT TV and added to MTV Clubland, the video began to excel on YouTube, breaking over 1.5 million views. The track was featured on various platforms from Afrojack's podcast to Trapcity's Bass Nation channel. His single – 'The Night Circus' got featured in huge syndicated podcasts from the likes Dimitri Vegas and Like Mike, David Guetta, Vinai, Quintino and Chuckie, and these are just a few of his many successes! Expect to see much more in the near future from Nytrix!
Available Now
https://peakhourmusic.fanlink.to/EnterTheSimulation
Nytrix Online
https://www.facebook.com/NytrixMusic
https://twitter.com/NytrixMusic
https://soundcloud.com/nytrixmusic
https://www.youtube.com/c/NytrixMusic
https://www.instagram.com/nytrixmusic
Peak Hour Music Online
http://www.peakhourartists.com
https://www.facebook.com/PeakHourMusicOfficial
https://twitter.com/PeakHourArtists
https://soundcloud.com/peak-hour-music-official
https://www.youtube.com/user/PeakHourMusicTV