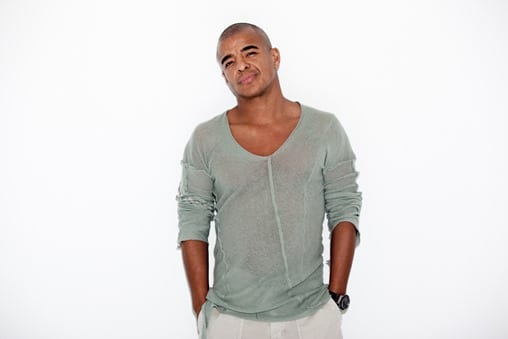 Erick Morillo To Play Double Headliner at Covert
Taking place at Gorilla, Manchester and Mint Warehouse, Leeds on Saturday 5th August

Peerless party crew Covert are putting on a double headed spectacular on Saturday 5th August with none other than house music legend, Erick Morillo. Two landmark events will be held in one night with Erick Morillo playing both with tons of support DJs, at Gorilla in Manchester and at the Mint Warehouse in Leeds, marking the Yorkshire debut of the Manchester-born brand. Whether attending in the North West or the North East, Covert is set to take the proverbial roof off! Tickets are now sale on from £15 plus booking fee from www.skiddle.com

Having made a real mark in Manchester in recent times, Covert has carved out a niche as a vital party with great headliners, absorbing atmospheres and always killer production values. In the midst of their biggest, boldest and best series yet-comprising of 10 weekly parties at Gorilla this summer from June until September-the Covert team will once again push boundaries by hosting Subliminal Records' boss, Erick Morillo in two different cities on the same night.
Morillo is a pillar of the international dance scene and a global ambassador of house music who has played thousands of gigs to millions of people over the last 30 years plus. His label is responsible for countless seminal anthems and mix CDs, whilst the man himself has put out more steamy and chunky, funk-driven house tracks than you can imagine. As well as famously being behind dance classic "I Like To Move It" as Reel 2 Reel, Morillo's big hits in recent years include the likes of "Blinded" and "This Is How We Do It' in collaboration with Junolarc, and "Lost In You" vs Eddie Thoneick ft. Angel Taylor, so he still knows how to bring global audiences together under his spell.

The first party will see him play Gorilla, nestled under railway arches on Whitworth Street West and boasting a fantastic sound system, mesmeric lights and lasers that make it one of the most atmospheric places in the city. Support will come from esteemed resident and Covert founder Just Jorge, fellow resident and Unity FM radio host Brian Murphy and Manchester mainstay Mike LaVercombe, who will dig deep to serve up a steamy selection of beats that warm you up and bring you down in style.

The second party will find Covert head over the M62 to Leeds for the first time ever. The venue is the sprawling and raw Mint Warehouse, which boats a crisp Funktion One sound system and a big, cocooning dance floor that offers a proper rave experience. This time joining him is Pete Tong's Ones to Watch for 2017, aka OC & Verde, a pair who really broke through in 2016 thanks to big hits like "Symphony" on Hot Since 82's Knee Deep In Sound and who have lots more planned for VIVA Music and Glasgow Underground. Alongside them will be Rickie DH, owner and resident DJ at Reach Festival and events as well as at Calypso in York. Last but not least, Covert's own Just Jorge and Brian Murphy are also bringing heat before and after the main man.

Tickets for both events can be purchased from £15 plus booking fee and are available from www.skiddle.com

There's no club night better placed than Covert to take on this double header challenge. Providing Manchester's rave hungry crowd with an unrivalled party and the best in electronic music is what they do best, and now it's time for Leeds to get a slice of the action too.

Event Details

>> Covert Manchester
Gorilla, 54-56 Whitworth Street, M1 5WW
Saturday 5th August 2017

Lineup:
Erick Morillo headline set.
Support from: Just Jorge, Brian Murphy, Mike Lavercombe

11pm – 4am
Tickets: £15, £17.50, £20, £22.50, £25 (all including booking fee).
Available from www.skiddle.com/e/12967708

>> Covert Leeds Debut
Mint Warehouse, 175 Aquatite House, Water Lane, LS11 9UD
Saturday 5th August 2017

Lineup:
Erick Morillo headline set.
Support from: OC & Verde, Rickie DH, Just Jorge, Brian Murphy

11pm — 6am
Tickets: £15, £17.50, £20, £22.50, £25 (all including booking fee).
Available from www.skiddle.com/e/12967711

Links:
http://covertevents.club/
https://twitter.com/CovertEvents
https://www.facebook.com/CovertEvents/