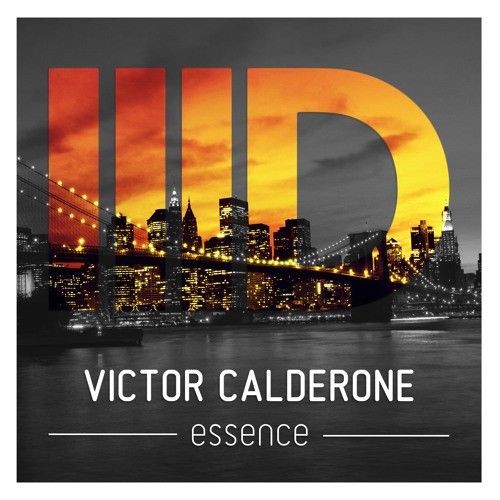 Victor Calderone - Essence EP
New York's Techno master ​​ Victor Calderone makes his debut on Carl Cox and Jon Rundell's seminal imprint Intec with his brand new four-track EP entitled, 'Essence' – This special release will also be available within Native Instruments' new open file multi-track STEMS format from August 31st.
Brooklyn-based Victor is one of Techno music's most respected DJ/producers, boasting a long-standing career of over 20 years in the business. His accolades include performing at some of the world's best clubs and events, remixing for Beyoncé, Madonna and Sting plus collaborating with the likes of Adam Beyer, Richie Hawtin, Nicole Moudaber and Paco Osuna.
The EP's opener 'Dilate' gets things underway and is driven by a dark and entrancing groove, intricate percussion elements and a tense synth line which is manipulated throughout.
'Mole' is next up and transports us into a world of trippy atmospheric textures, looped-up chord stabs, deep sub-bass and minimal-esque drum programming.
The EP's penultimate composition 'Phobia' follows on, boasting a darker, heavier bassline with a powerful drum pattern and immense low-end frequencies. The song's title is certainly fitting with the track encapsulating that feeling of facing your biggest fears.
'Rising Sun' is next up and encompasses an abundance of Lain-American inspired beats and percussion, a scintillating synth line and eerie sound effects to conclude the release in true style.
'Essence' EP is an outstanding Intec debut from Victor and available exclusively via Beatport from 17th August and everywhere else plus NI STEMS format two weeks later.
For more information about Native Instruments' new open file STEMS format please click
​​ HERE.
FIND INTEC ONLINE:
https://soundcloud.com/intec-digital
https://twitter.com/intecdigital
http://www.beatport.com/label/intec/15077
https://www.facebook.com/IntecDigital
https://www.youtube.com/user/IntecDigitalTV
FIND VICTOR CALDERONE ONLINE:
https://pro.beatport.com/artist/victor-calderone/547
https://www.facebook.com/victorcalderone
https://soundcloud.com/victorcalderone
https://twitter.com/vcalderone
http://www.victorcalderone.com
NATIVE INSTRUMENTS STEMS LINKS:
www.stems-music.com
www.stems-music.com/releases
www.facebook.com/playstems
www.twitter.com/playstems
www.instagram.com/playstems