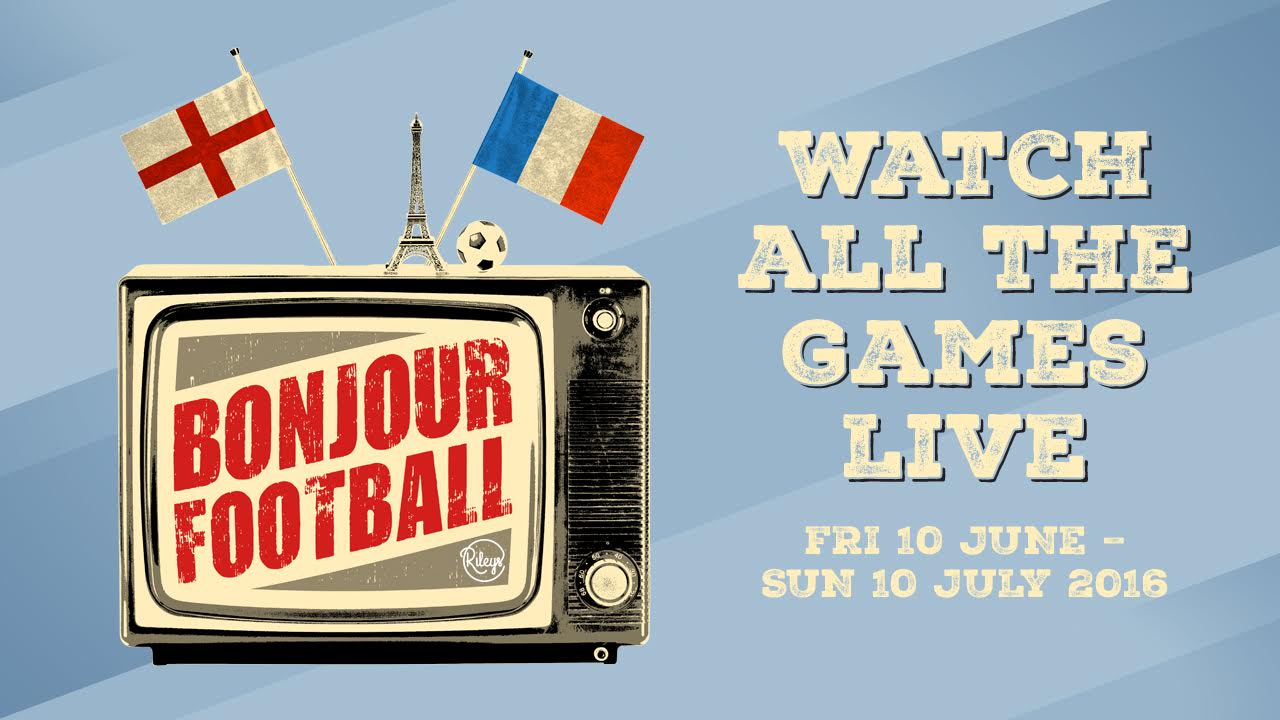 Euros 2016
For the first time, the European Championship final tournament will be contested by 24 teams, having been expanded from the 16-team format used since 1996. Under this new format, the finalists will contest a group stage consisting of six groups of four teams, followed by a knockout stage including three rounds and the final. 19 teams (the top two from each of the nine qualifying groups and the best third-placed team) joined France who qualified automatically as hosts; a series of two-legged play-off ties between the remaining third-placed teams in November 2015 decided the last four spots at the final tournament.
You won't miss out on any of the action or atmosphere at Rileys Haymarket!
With a venue capacity of nearly 600, the atmosphere will be electric! With food, drinks, over 32 HD TV screens and 5 projectors, Rileys Haymarket is the perfect place to experience the Superbowl 2016.
Super early bird tickets start from £5 and £10, get them while you can!
For all table packages please contact our sales team on 0207 930 0393.