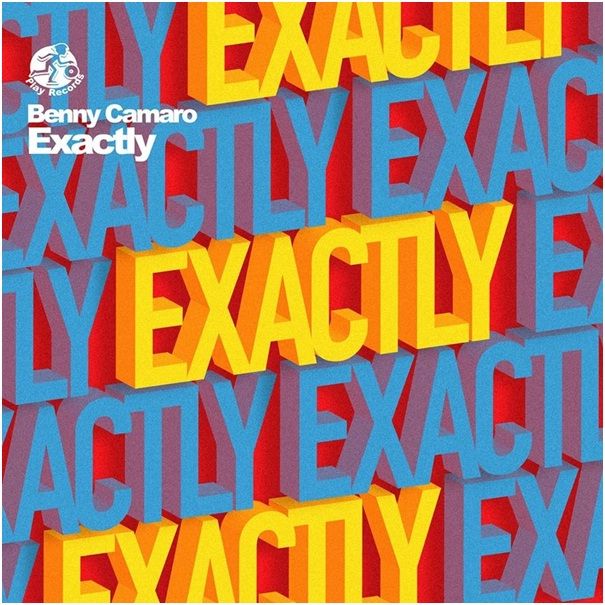 Benny Camaro - Exactly
Italian production wiz Benny Camaro is firing up some massive tunes lately and he's now put his signature on a new banger by the name of 'Exactly'. Available on Beatport as from the 9th of November, 2015, 'Exactly' is adding weight to Benny Camaro's recent string of wonders, including the likes of: 'Uh Yeah', 'Follow Me To Paradise', 'In that Mood Remix', 'I Still Wonder Why', 'All In My Mind Remix', 'Push It Back', 'Night Train', 'Voodoo Sax', 'Undimentional', 'First Lady', 'Violation' and 'Sync Me'.
Benny Camaro has been active at the very top of his game for the last 10 years and he's showing no signs of halting his constant ascension. Aside from piling up extensive support from A-list DJs, Benny Camaro is also making waves amongst renowned labels like: Jango Music, Casa Rossa, IRMA Records, Kluster Records, 5howtime Records, Cablage Records, Paper Airplane Records, Tiger Records, Tactical Records, Big Mama House Records, Secundo Records, Bounce Recordings, Dubphonedzie Records, Jungle Tekk Recordings and Musica e Parole amongst many others.
Boasting infectious House and Funk flavours, 'Exactly' is off to a great start with a groovy drum beat and Funky instrumentals, characterised by a catchy guitar riff, a deep bass-line and spicy string snippets. Benny Camaro intensifies the energy levels of the single with mesmerising vocals and added punchy arrangements, whilst keeping true to his original Funky House accompaniment. A mellow breakdown puts the vocals in full display, whilst soft instrumentals quickly turn into Benny's signature groovy material, giving way to another main section, before ending with a guitar-led conclusion.
'Exactly' is Benny Camaro's debut single on Toronto based imprint Play Records. Established in 1996, Play Records has been on the forefront of Canada's Dance music scene, setting trends within a variety of genres like: House, Electro House, Tech House, Progressive House, Techno and Dubstep. Benny Camaro is now a proud member of the Play Records family and his name is included amongst stellar artists such as: Adam K, Alixander III, Bigtopo, Billy Newton-Davis, Black Spark, Boy Pussy, deadmau5, Gareth Harding, Jay Frog, Melleefresh, Spydabrown and Starkillers to name a few. 'Exactly' is only the start of Benny Camaro's collaboration with Play Records and there will certainly be much more yet to come in the months ahead.