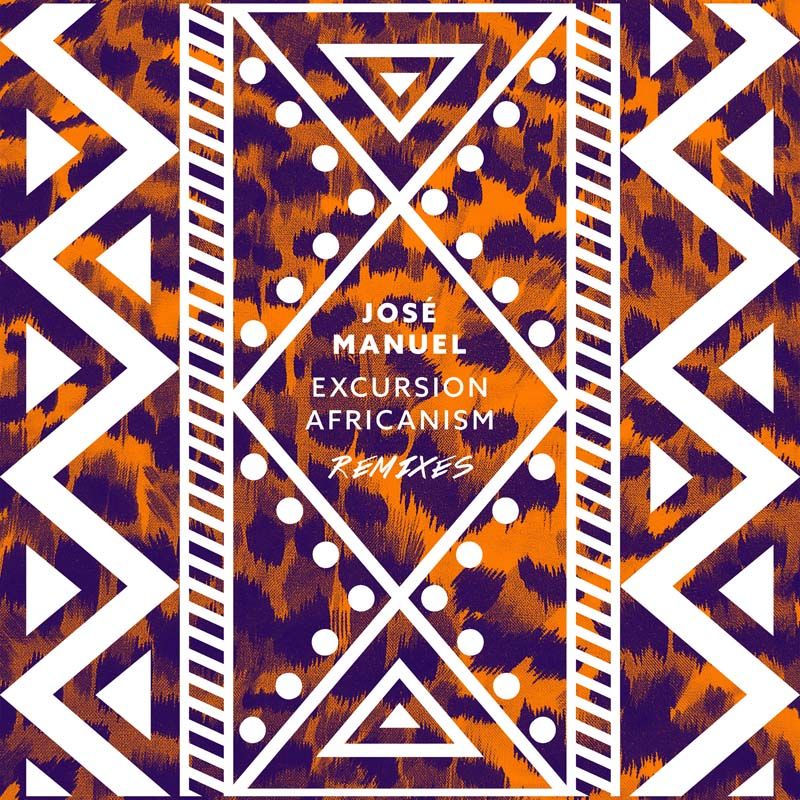 José Manuel - Excursion Africanism (Remixes)
In revisiting the epic journey of José Manuel's debut album 'Excursion Africanism', the Copenhagen based Music For Dreams label has procured remixes from like-minded producers to lend an additional layer to the afro-inspired drums of Manuel.
Turkish multi-instrumentalist Islandman, who recently released an EP on Music For Dreams, strips and slows down the elements of 'Babylon' and offers a more laid back and spacious version of the track, adding his kosmische guitar playing to the mix.
Also of Turkish decent, Berlin-based producer and international touring DJ, Mehmet Aslan grabs hold of the album's only ambient track 'Voices of Afrika' and turns it into his own creation entirely. Bearing almost no resemblance to the original, Aslan's remix is a dubby leftfield jam with far out guitar noodling and industrial-sounding drum machine breakdowns. Intense and defiantly orchestrated for the darkest corners of the dance floor.
And for those who wondered about the curiously titled album track 'Excursion Africanism (Part 3)' we get another piece of that puzzle from Manuel himself, with the inclusion of a more stripped down versioin of 'Part 1' entitled 'Perca Dub 'Part 1. The EP is finished off with Leo Mas & Fabrice Lagos Dub remix of 'Hungry'; essentially a raw tribal groove with a hypnotic repetitious chant, this makes for a perfect DJ tool
José Manuel began deejaying in clubs in Italy at the age of 16 and produced his first single 'El Sonido De Pamela' for the esteemed Belgian label Eskimo Recordings in 2006. His follow up single was released on cool Parisian label, Kill The DJ, in 2007. The following year, he set up electronic music label Black Pepper Records, which gained popularity with the 'cosmic disco' scene and featured collaborations with Soft Rocks, Ilya Santana, Michoacan, Fabrizio Mammarella, Marcello Giordani. José also collaborated with Didier Maruani, founder of the group Space who had worldwide success with the single 'Magic Fly', which is considered one of the classic synthesizer disco tracks from the 70s. A second label, Frisky Disco, features re-edits and rare and obscure disco tracks and became the name of Jose's club night. There have also been further collaborations with labels such as Tusk, Wax, Kinfolk, Cocktail D'Amore, Above Machine, and Is It Balearic? José's single 'Mantra' is also featured on Buddha Bar XV11 mixed by DJ Ravin.
Manuel delivers deeply percussive tribal grooves washed with voices and sounds of the African continent that succeed in combining a sense of Balearic beats, world music and Afro acid within the template of space disco.
Tracklist :
1. José Manuel – Babylon (feat. Babacar Dieng) [Islandman Remix] 2. José Manuel – Voices Of Africa (Mehmet Aslan Remix)
3. José Manuel – Excursion Africanism Pt. 1 (Perca Dub)
4. José Manuel – Hungry (Leo Mas & Fabrice Dub Remix)
José Manuel 'Excursion Africanism' is released by Music For Dreams on vinyl, digital and stream on Friday 7th April 2017.