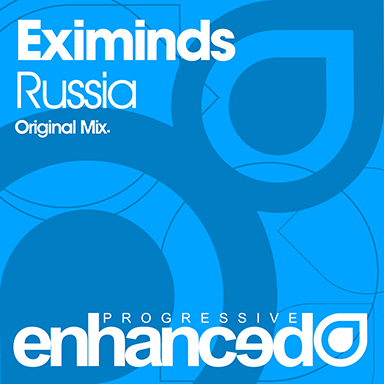 Eximinds – 'Russia'
Over the last 18 months, Russian duo Eximinds has risen from obscurity and erupted into the spotlight, becoming one of the hottest names in trance and progressive. Unlike any other emerging talent, the discography of Eximinds reads like that of a seasoned veteran, boasting a long list of highly successful remixes for some of the most celebrated artists in dance music, as well as a handful of chart topping original singles. Eximinds' game-changing releases highlight their ability to create a sleek, futuristic sound that is uniquely their own, as evident in tracks like "Mainbeat" and "Revolved." While both singles reached the top of the charts, "Revolved" became their most successful single to date after its well received debut on Above & Beyond's radio show, formerly known as Trance Around The World. The ground-breaking track debuted at #10 on the Beatport Trance chart, and quickly sky rocketed to claim the #1 spot just a few days later.

Though the aspiring superstar producers have spent the last few months sequestered in the studio, their return to the forefront is imminent with the release of their latest effort, "Russia." The eponymous single is slated to release September 23rd on one of dance music's leading labels, Enhanced Music—home of Tritonal, Estiva, Juventa, Lange, and nearly every Eximinds original. "Russia" is being dubbed as their best work to date, and has already received multiple spins on Above & Beyond's Group Therapy Radio and Armin van Buuren's A State of Trance broadcast. Named in honor of their homeland, "Russia" is an intoxicating seven minute blissful journey that awakens the senses, transporting the mind to the middle of a packed dance floor. In true Eximinds fashion, "Russia" features a crisp, pounding bassline with a tough groove that remains throughout. Whimsical percussion elements are scattered amidst the gaps, while a serene piano-driven breakdown ignites a heightened sense of anticipation for that final drop you've been waiting for!

The release of "Russia" makes a firm statement that referencing the talented twosome as an "up & coming emerging duo" will soon become a thing of the past. Hang on to your speakers; "Russia" hits Beatport September 23rd!


CONNECT WITH EXIMINDS:
www.facebook.com/Eximinds
www.twitter.com/Eximinds
CONNECT WITH ENHANCED MUSIC:
www.enhancedmusic.com
www.facebook.com/EnhancedMusicLtd
www.twitter.com/Enhanced_Music