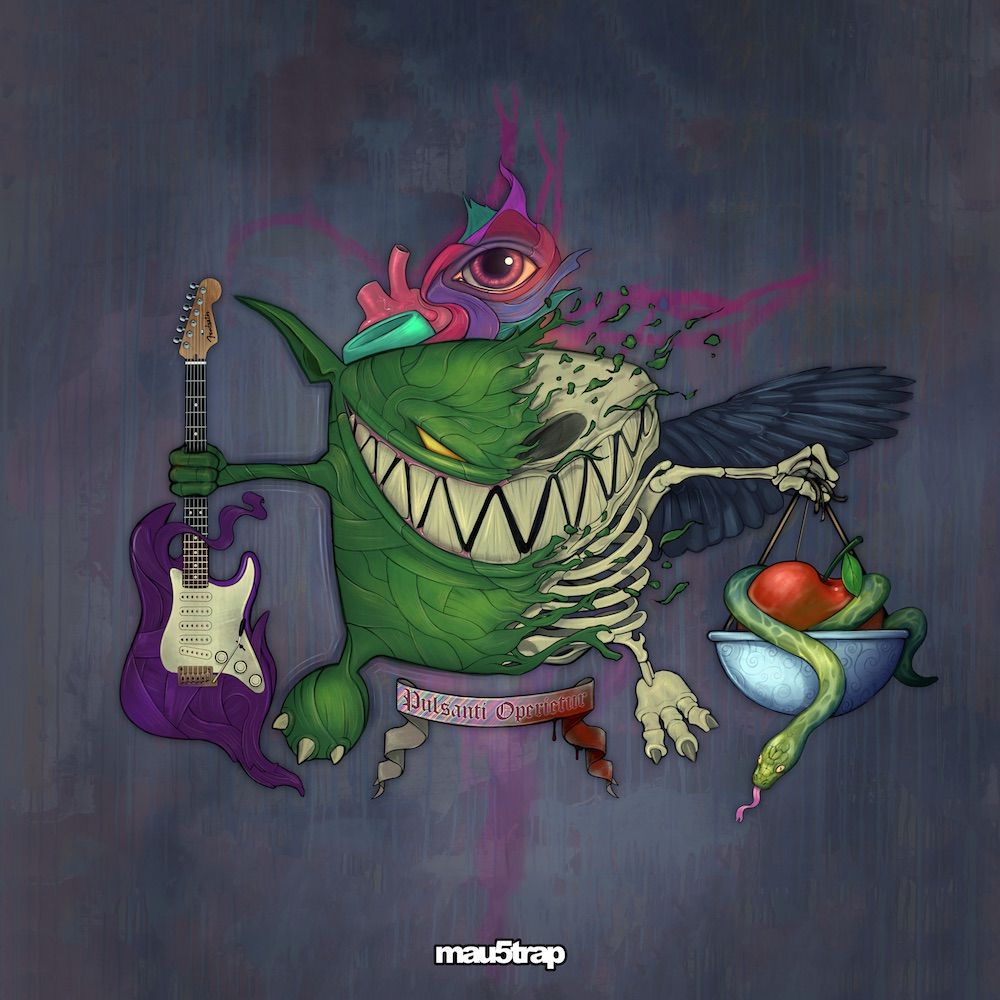 Feed Me - Existential Crisis EP
Feed Me — known as one of the greats in the electronic genre — returns to mau5trap with his unique brand of hard-hitting, bass-heavy electronica for the release of 'Feed Me's Existential Crisis', his first release with the label since 2012. Out now, the new five-track EP was finished while on tour this spring with deadmau5.
'Feed Me's Existential Crisis' marks the eighth overall release on mau5trap and first since Feed Me's 2012 'Escape from Electric Mountain EP', touching upon everything from electro house to dubstep. Following that release, Feed Me hit the road in 2013 with a sold out 20-date U.S. tour where he took his colossal live show; a mega 20-foot LED 'Teeth' structure, across the country, launching the Feed Me experience to a whole new stratosphere and subsequently taking the tour international including numerous festivals.
Feed Me says: "[The new EP] represents combining techniques and equipment old and new, and bridges a transitional period in my life. It encompasses 5 pieces of music and artwork. In coming back to mau5trap to release, time feels like a flat circle in a positive way, and it's exciting to work again with such a unique label that stands for individualism."
"It's music to dance and forget about things for a short time while the world burns around us. It served as a precursor to touring with Joel on the lotsofshowsinarow tour, where I extended how I perform live and got constantly inspired by new music, new technology and new artistic opportunity. I find it important to constantly deconstruct, re-evaluate or reinvent myself or my surroundings, so with this EP and tour complete I take lessons and begin the next crisis."
Following his huge success Feed Me released his debut artist album 'Calamari Tuesday' which shot right up to #1 in the U.S. Dance Charts and top 20 in the UK Dance Charts.
Track listing
'Existential Crisis'
'Starcrash'
'Shell Pet'
'Beans Baxter'
'Crazy Maybe feat. Kill The Noise & Anjulie'

About Feed Me
Until he debuted his alias Feed Me in 2008, Hertfordshire, England-native Jon Gooch was known for his aggressive, hard-edged drum'n'bass productions as Spor. While Spor remained an ongoing outlet for Gooch, the producer quickly gained notice for his dubstep/electro-house hybrids as Feed Me; he signed to deadmau5's mau5trap label and issued 'The Spell' (2008) and the album 'Feed Me's Big Adventure' (2010), as well as the EP's 'To the Stars' (2011) and 'Feed Me's Escape from Electric Mountain' (2012). He also increased his profile by remixing the likes of Chase & Status ('Let You Go'),Nero ('Innocence'), Gorillaz ('On Melancholy Hill'), and Robyn ('Call Your Girlfriend). Calamari Tuesday, was released in 2013 reaching #1 in the U.S. dance charts and top 20 in the UK Dance Charts followed by 'A Giant Warrior Descends' On Tokyo in 2015 and 'Feed Me's Family Reunion' in 2016.
For more information on Feed Me, visit:
www.soundcloud.com/feedme
www.sottovoce.co
www.feedmerch.com
www.twitter.com/feedme
www.youtube.com/youfeedme
http://feedme.uk.com/

For more information on mau5trap, visit:
www.mau5trap.com