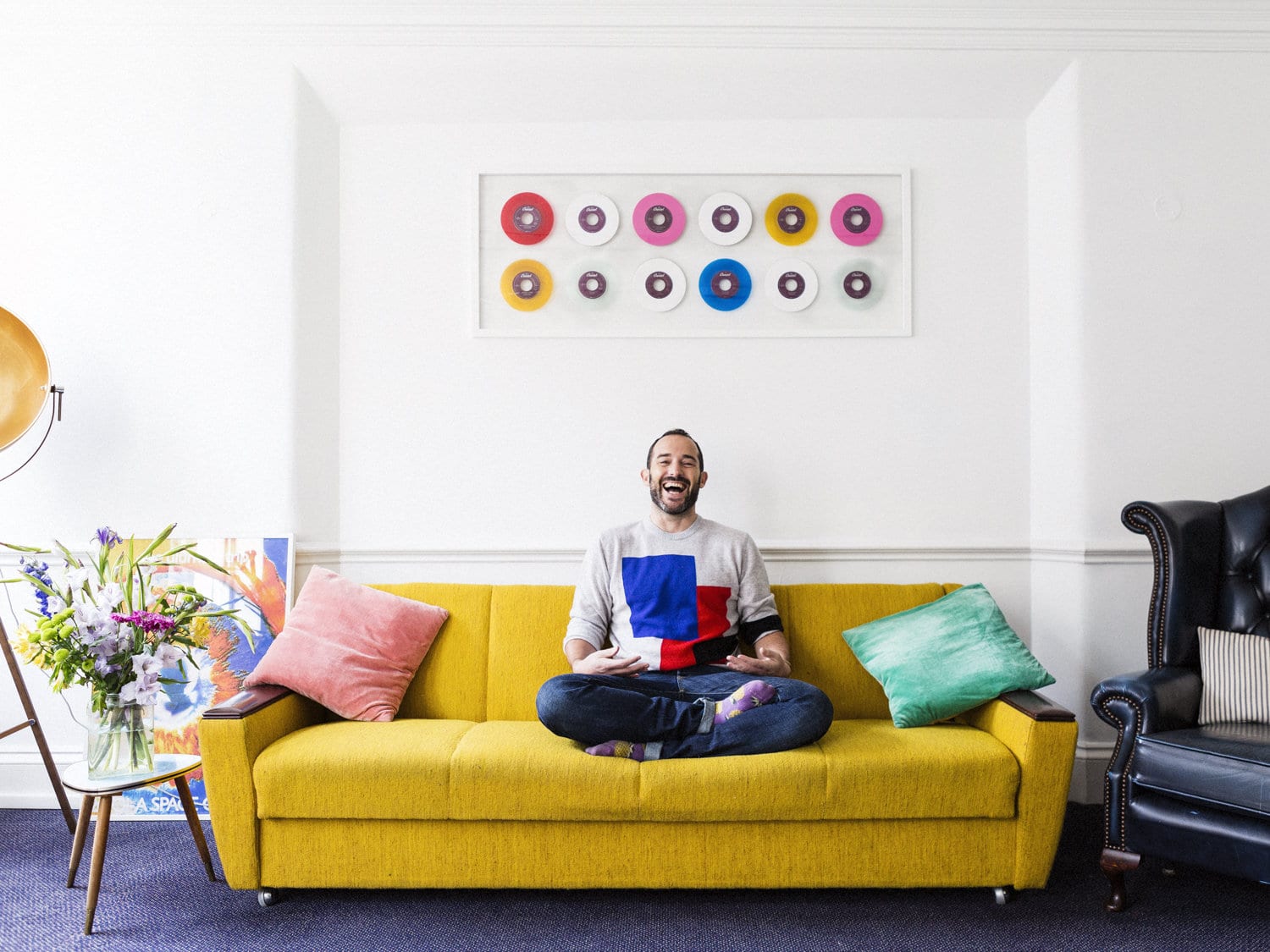 Fabric Plays Host To World Meditation Day
Leading meditation expert and author Will Williams, founder of Will Williams Meditation, is set to celebrate World Meditation Day at London's Fabric as the iconic nightclub opens its doors for a one-of-a-kind event this spring that includes guided meditation, DJs, food & more. Taking place on 15th May 2018, Williams will be joined by BBC Radio 1's B. Traits, Jordan Rakei plus a specially curated sound bath from nutrition expert Jasmine Hemsley & more to be announced, with all profits donated to mental health charity CALM. Early bird tickets are now available for £10 here and for more information on World Meditation Day please visit here. World Meditation Day coincides with the release of Will Williams' highly anticipated book The Effortless Mind, out 3rd May 2018 via Simon & Schuster available to pre-order here.
Will Williams is committed to passing on the ancient knowledge of meditation in a way that is practical, enjoyable and relevant to people of all walks of life. World Meditation Day is the product of this vision, helping people to access ​meditation, music and more​ in a completely unique setting, highlighting the benefits gained from such a simple daily practice, including more energy, better sleep, greater clarity, less anxiety and a happier outlook on life.
Following on from the success of last year's first World Meditation Day which featured a guided group meditation on the London Eye – 2018's edition is like no other with a refreshingly new takeover of world famous party spot Fabric. Whether experienced or a beginner in the ancient art, World Meditation Day promises a unique approach to wellbeing that's set to inspire a new community of meditators.
Fabric is unique and iconic – situated in the heart of the city and firmly remaining one of the most respected clubs in the world. Now allowing those curious to experience the venue in a completely new light, Will Williams' World Meditation Day will take the party to different heights with a more holistic form of hedonism.
Will Williams comments further "I was always a massive party boy and had many a debauched night in Fabric, but having realised there is a more balanced way to achieve my highs, and stay feeling good all week long, my team and I are spreading the meditation love with events and courses that are accessible and relevant for everyday folks. This is Manumission for the 21st Century".
Gracing the decks after Will Williams' guided meditation at Fabric is BBC Radio 1 mainstay B. Traits, keeping it serene and treating lucky meditators to ambient tones, before Ninja Tune's brand new signee Jordan Rakei performs an exclusive DJ set. Then bringing together a unique collection of people for the close of the night will be nutrition expert and founder of Sound Sebastien Jasmine Hemsley, on-hand to create a soothing sound bath to relax, uplift and inspire lucky Fabric attendees.
A variety of delicious food and drink on the night comes from a who's who's of leading health brands including the worlds first non-alcoholic spirit Seedlip, Sambazon, Hippeas, 100% Natural Foods, Pukka Tea, Rebel Kitchen & more.
Will Williams is set to release his highly anticipated book The Effortless Mind (Simon & Schuster) on 3rd May 2018, explaining how his Vedic-inspired method of meditation has transformed the lives of his students, available to pre-order here as well as available to purchase on the evening itself.
All profits from World Meditation Day at Fabric will be donated to mental health charity CALM. For more information on CALM please visit here.