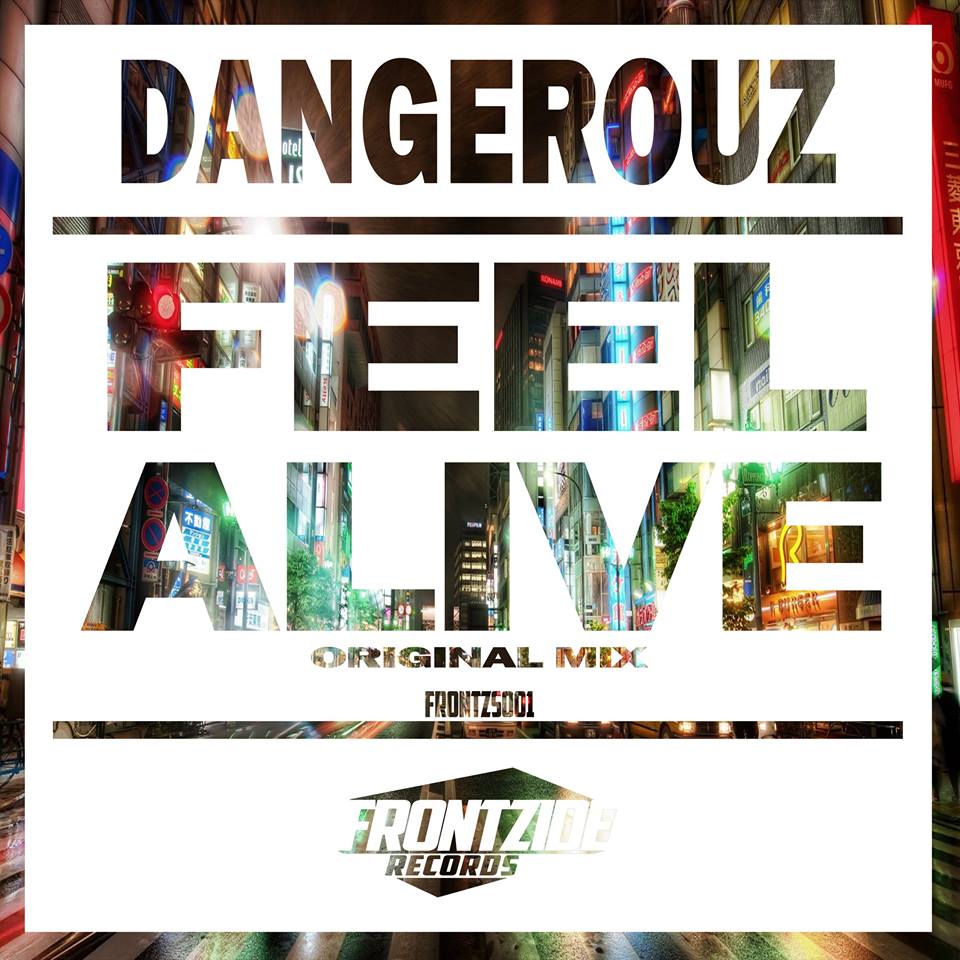 Dangerouz - Feel Alive
Talented DJ and producer Dangerouz is back again this month, putting his signature on yet another top-notch release by the name of 'Feel Alive'. Hitting the shelves on the 21st of December, 2015, 'Feel Alive' will be seeking to add one more wonder to Dangerouz's long list of quality productions this year.
The Dallas based talent is quickly building a reputation for himself, putting his name behind remarkable creations like: 'Evolve', 'Criminal Mind', 'The Purist', 'Brenessy', 'Afterparty', 'Puma', 'Candyman', 'Bounce It E.P.', 'Happy Faces', 'Kingpin' and his hit single 'Dynasty', which landed Beatport's Top 100 'Electro House' chart. Aside from building up momentum in the studio, Dangerouz is also piling up credits within the DJing realm, landing opening spots for legendary names like Alex Peace, whilst establishing himself as one of his hometown's most in-demand Dance music artists.
Kicking off with a solid drum groove, 'Feel Alive' sets the path for the soulful vocals to shine, accompanied by a mesmerising instrumental arrangement. Following a build-up, Dangerouz unleashes an infectious drop, showcasing remarkable synth melodies and a truly catchy vibe, before unleashing a deep, dirty segment. Another vocal section is then placed into the mix, whilst the track heads into a short breakdown, whilst the mood is swiftly intensified, reaching another peak when hitting the instrumental chorus once again. Last but not least, sub-frequency conclusion, characterised by a memorable bass-line provides a stylish ending to this amazing effort.
Dangerouz's freshest release 'Feel Alive' is now part of the ever growing Frontzide Records catalogue. A sub-label of the renowned WoNKed Music Group, Frontzide Records is rapidly becoming one of the fastest moving labels around, driven by its unique House-led musical agenda, whilst dabbling into other genres like: Electro, Dubstep, Moomba and Breaks amongst others. Dangerouz will now be joining Frontzide's eclectic roster, gaining a central role amongst other stellar artists like: White Zoo, Y.L.G, E-VO, Uber DJs, Riggers, Sick Nifty and Elliot Mars to name just a few. Whilst 'Feel Alive' will be the last release for Dangerouz this year, its surely setting the pace for many more enticing projects to be announced in 2016.
Check Out 'Feel Alive' on Soundcloud
https://soundcloud.com/dangerouz/dangerouz-feel-alive-original-mix
Available on Juno
http://www.junodownload.com/products/dangerouz-feel-alive/2962564-02
Dangerouz Online
https://www.facebook.com/Dangerouz956
https://twitter.com/djdangerouz
https://soundcloud.com/dangerouz
https://instagram.com/dangerouzsafety
Frontzide Records Online
https://www.facebook.com/pages/Frontzide-Records/194595883900080
https://twitter.com/FrontzideRecord
https://soundcloud.com/frontzide-records
https://www.youtube.com/user/frontziderecords