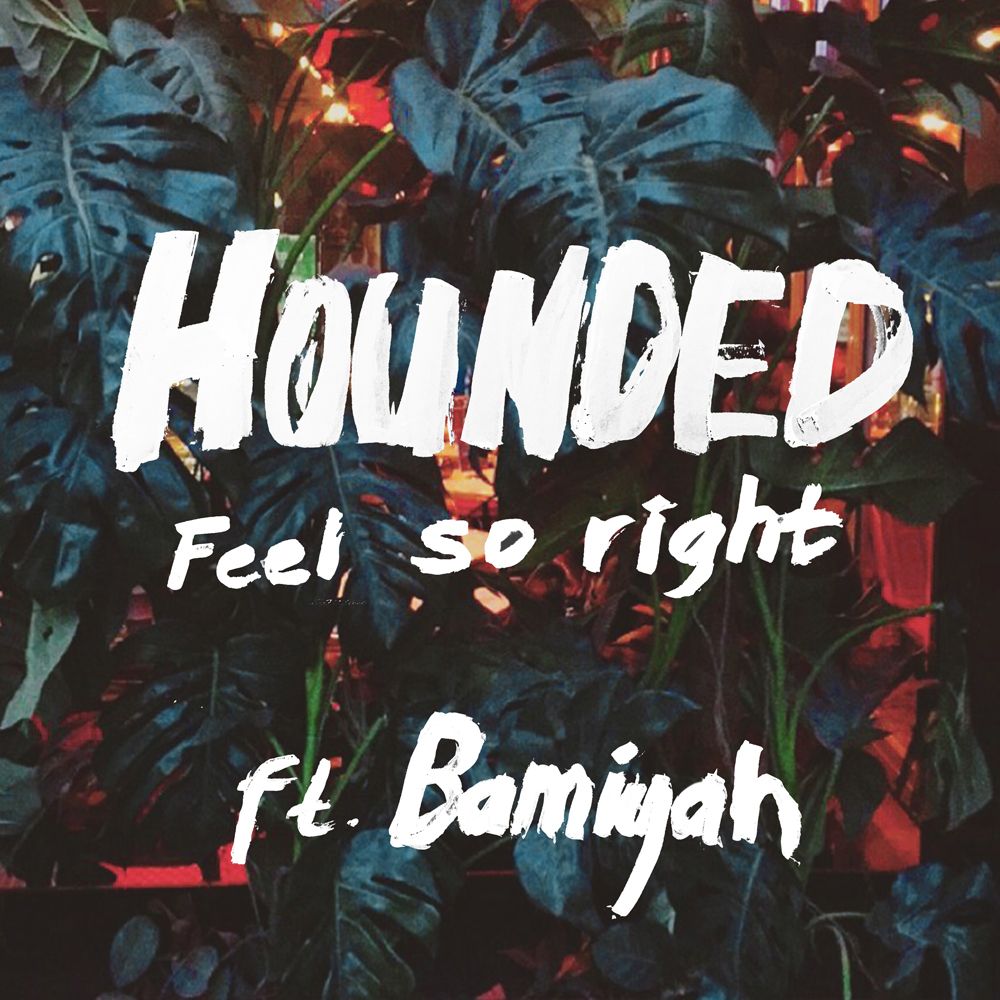 Hounded - Feel So Right (ft. Bamiyah)
'Feel So Right' is the great new jungle-chill-house track from Australian producer Hounded, which has him teaming up with Californian singer/songwriter Bamiyah for her gorgeous and talented vocal abilities.

Hounded and Bamiyah worked together back in 2015 on a track called 'Do You Like', and when they decided to take on another project together they really wanted it to follow in the footsteps of its predecessor.

'Feel So Right' was written in just over two months, and during that time it went through many restructures and adjustments until they were both completely happy with the results. Hounded and Bamiyah had both just come out of relationships during that time as well, and they felt that the final result was a good expression of those feelings.

Bamiyah's beautifully delicate voice is met by a jungle-inspired synth, a smooth chilled-house beat and polished off with Hounded's impressive production, as they take us into a world where the line between happiness and sadness can sometimes be quite thin.
Stream:
https://soundcloud.com/houndedmusic/feel-so-right-mstr

"I had initially sent Bamiyah a 30 second loop but she was able to provide me an entire songs worth of lyrics and vocals. From there I was able to structure the song around her vocals so that both complimented each other" – Hounded

"The records lyrics delve into the idea of believing that you are right for someone, and can make them happy even if they do not see it. It is almost a plea to a significant other to prove your worthiness" – Bamiyah

'Feel So Right' is available now from iTunes & Spotify through Majestic Casual, and for a limited time you can pick up a free download via Hounded's Soundcloud.

Hounded:
https://www.facebook.com/houndedmusic
https://soundcloud.com/houndedmusic
https://twitter.com/houndedmusic

Bamiyah:
https://www.facebook.com/bamiyah
https://soundcloud.com/bamiyah
https://twitter.com/bamiyah