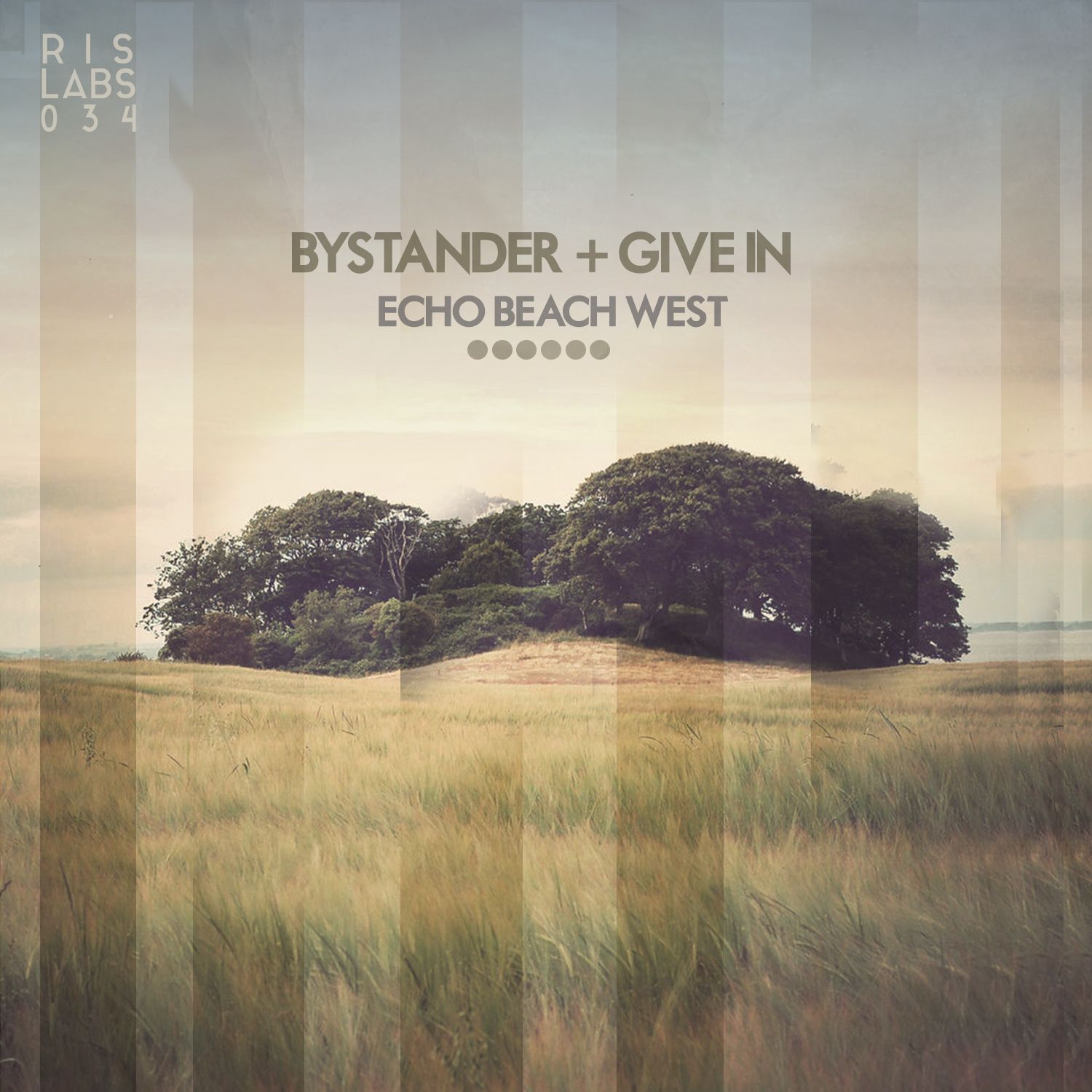 PREMIERE: Bystander & Give In - Feeling For The Edges
Rock It Science Labs continues to showcase its strengths with the Echo Beach West EP, a collaborative effort from two of the young label's flagship members: Los Angeles-based artists Bystander and Give In. Since taking on the Bystander moniker, Sean Patrick has applied his veteran DJ and producer background for Hallucienda, Adjunct, and Shaboom – labels all headed by established workhorses in electronic music. In 2013 Sean came on board with RIS Labs and this is the first of many musical contributions from him in addition to his work behind the scenes. Give In is a DJ, producer, singer-songwriter, and engineer who applies his trade to many sides of the industry outside of his artistry. He initially made a mark as Origami in San Francisco's early–2000s underground scene through releases on labels like Drop Music and Fabric London. His project Give In has seen massive support including a release on Dirtybird Records which followed his RIS Labs debut.
The Echo Beach West EP epitomizes the idea that the whole is greater than the sum of its parts – albeit they are clearly some well-oiled ones. Intricate, deep, dark, driving soundscapes are developed with an extraordinary attention to detail. "Feeling For The Edges" sees Bystander make his vocal debut with a somber ode to things left unsaid, done atop a rich bed of minimalist percussion, warm bass, analog arpeggios, twisted chords, and haunting tones.
The evocative video for "Feeling For The Edges" was directed by Nitin Vadukul, a Los Angeles-based multilateral thinker and engineer of art. He makes motion pictures and photographs subjects, applying respectful transformation to each given environment. Nitin's work is an open universe for unconditioned visual creations finding home within the unknown. Transporting his subjects to a space without beginning or end, he explores the subconscious and conscious mind as a conduit between the visible and the hidden.
Bystander & Give In's Echo Beach West EP is available now from Beatport, Juno Download, iTunes, and Spotify.