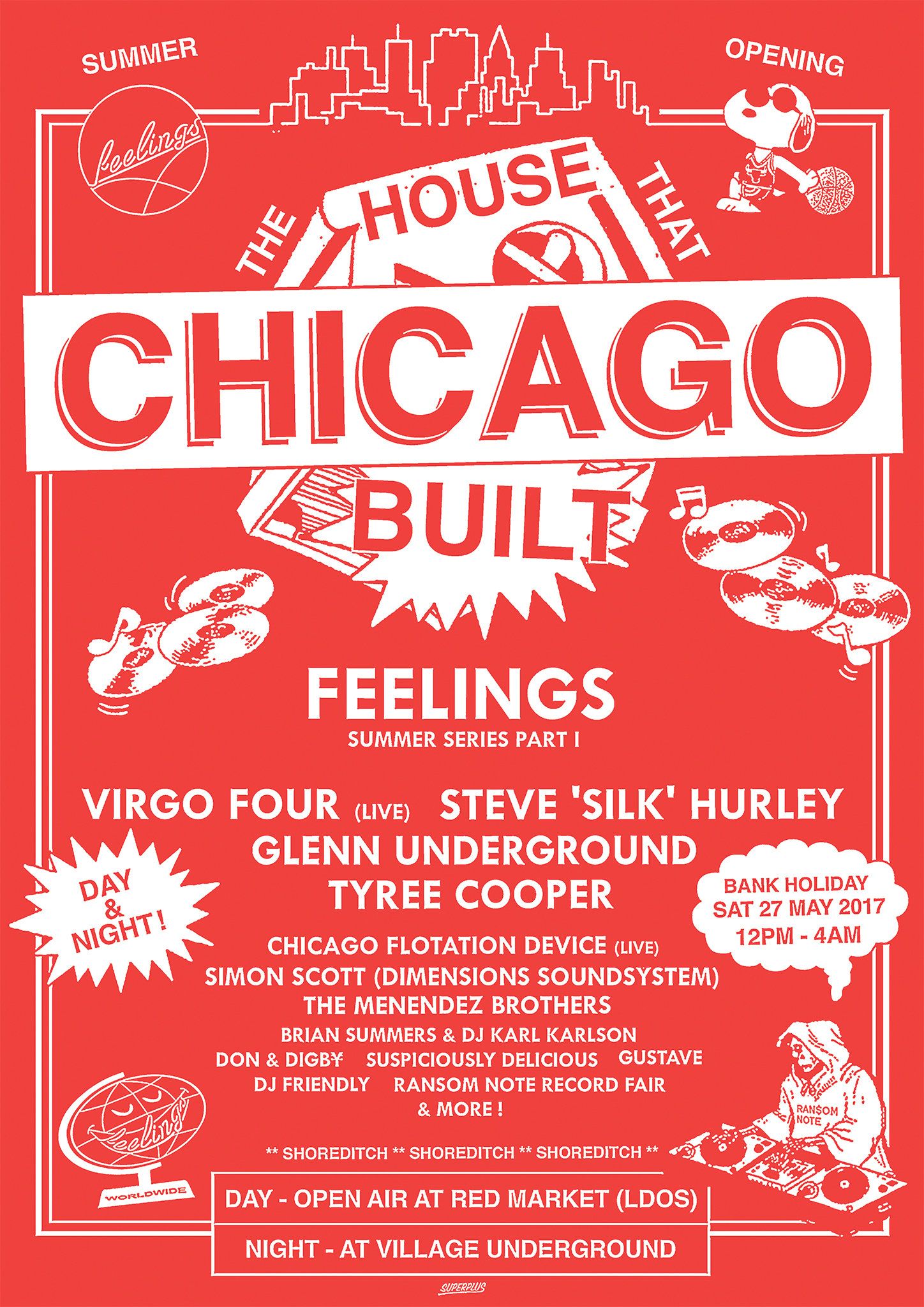 Feelings Presents: The House that Chicago Built
Last Days Of Shoreditch have revealed the summer theme for the venue set to host the daytime stint of Feelings Presents: The House That Chicago Built as Shoreditch Riviera – bringing Mediterranean beach vibes to the heart of East London on bank holiday Saturday 27th May.
Celebrating London's long-standing love-affair with house music, sets will come from Steve 'Silk' Hurly, Tyree Cooper, The Menendez Brothers, Don & Digb¥, Suspiciously Delicious and Feelings residents Gustave and DJ Friendly.
A range of fully stocked bars, tasty street food and independent label record fair provided by Ransom Notecomplete the perfect mix for the daytime leg of Feelings summer opener.
Moving the party to Village Underground for the nighttime stint, a dancefloor journey through Chicago house music will come from some of the scene's most influential acts, with sets from Virgo Four (Live), Glenn Underground, Chicago Floatiation Device (Live), Dimensions Soundsystem's Simon Scott plus Feelings chief residents, DJ Karl Karlson & Brian Simmers
Tickets start at just £5 + BF. Click here for full info and tickets.
*****New York and Detroit editions announced soon*****
Bank Holiday Saturday 27th May
Day & Night Summer Opening – Feelings pres. The House that Chicago Built
Day – Open Air at Red Market (LDOS) | Night – Warehouse Party at Village Underground
Full Lineup:
Virgo Four – LIVE
Steve 'Silk' Hurley
Glenn Underground
Tyree Cooper
Chicago Flotation Device
Dimensions Soundsystem (Simon Scott)
The Menendez Brothers
DJ Karl Karlson & Brian Summers
Don & Digb¥
Suspiciously Delicious
Gustave
DJ Friendly