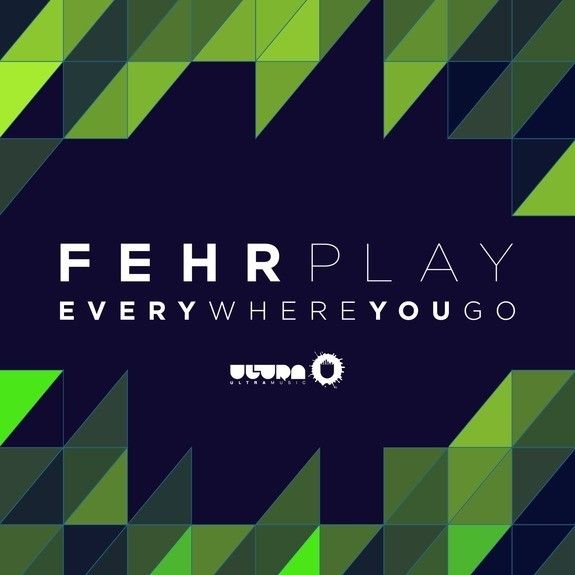 FEHRPLAY – EVERYWHERE YOU GO
In what seems like no time at all, Norwegian native Fehrplay has made a considerable name for himself in the progressive house scene. Tipped as one of the most consistent and ingenious producers out there and with a multitude of hits on the Pryda and Friends label – including 'Nightride', 'Indigo' and 'Phantom' – his plentiful productions have continued to push the boundaries of electronic music, shaping in part its current landscape.

Now, Fehrplay opens up a new chapter in his journey with the release of this brand new cut, 'Everywhere You Go' via the Ultra Music imprint. Listen and grab your copy below!

Balancing aspects of funk, progressive and deep house, 'Everywhere You Go' incorporates Fehrplay's customary rich sound with a slightly unfamiliar darker tone that perfectly suits the vocal stabs throughout.
Jonas told Dancing Astronaut: 'I was always a big fan of that 90′s cheesy piano house sound. "Everywhere You Go" was my attempt at capturing that nostalgic feeling of a summery piano riff while mixing it up with some funky energetic baselines. The track has been a work in progress over a long time now, so it was great to hand it over to Ultra and finally let it do the rounds. This is a sound I am really influenced by right now, so expect more in this style from future projects.'
Having conquered EDC Las Vegas last week with his Pryda and Friends partner-in-crime, Jeremy Olander, the Nordic sensation is now taking his show on the road this summer with his very own 'Everywhere You Go' tour. Set to travel through the likes of Chicago, Toronto, New York and even out to the desert at Burning Man, be sure to keep up to date with all of Fehrplay's gigs through his Facebook page here.
Summer Tour Dates

12 July – Celebrities – Vancouver, BC
18 July – Uniun – Toronto, ON
19 July – Therapy – Providence, RI
26 July – Exchange – Los Angeles, CA
9 August – Ngong Racecourse – Nairobi, Kenya
26 August – Burning Man Festival – Reno, NV