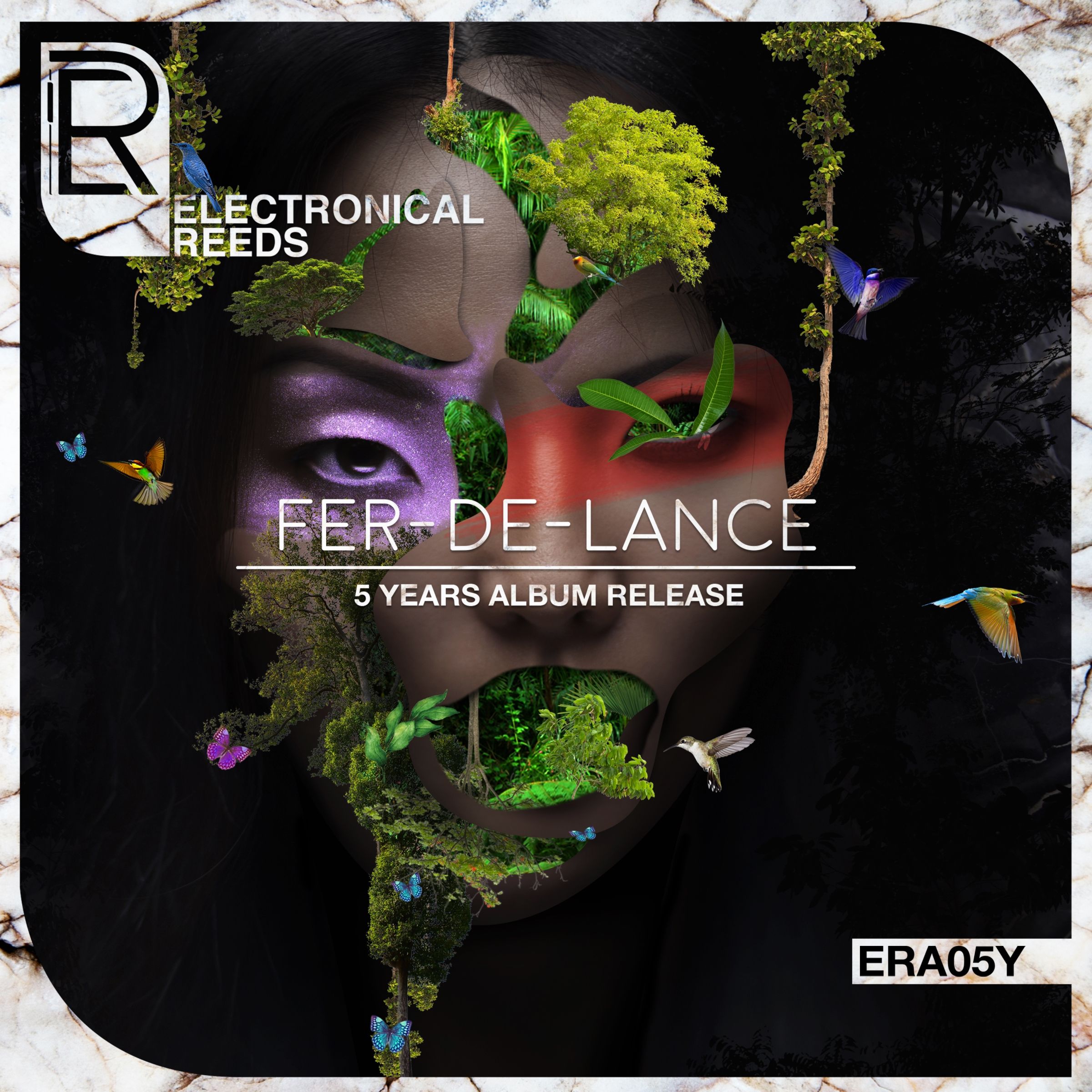 Various Artists (inc. O.D.Math, Felix Cage, Deeligent Soul and Shades of Gray) - Fer-De-Lance
Celebrating five years as a label, Electronical Reeds has assembled a host of its artists and friends for a substantial medley of cuts including music from Felix Cage, The Checkup, Shades of Gray, Madmotormiquel and Deeligent Soul to name a few.
Born in 2010, Electronical Reeds saw immediate support from the likes of Sasha, Stephan Bodzin, Laurent Garnier and John Digweed. The Belgian label specializes in picking up both local and international talents, with Felix Cage, O.D.Math and Deeligent Soul emerging as their core artists, and also runs an ongoing residency at The Wood club in Brussels. 2013 saw the imprint championed at RedBull's Elektropedia Awards as one of the top 3 Belgian labels and it's been going from strength to strength ever since.
Czech national Michal Schwa (DJ Schwa) and Australian Nick West initiate the package as Shades Of Gray in a well-crafted slice of deep house named 'Roll The Dice' that oozes with emotion. The Checkup, a resident of the Traxsource Top 10, then delivers a strong Deep House anthem with its enigmatic vocal and a punchy bassline.
Belgian producer and The Wood club regular O.D.Math then steps up with a trippy production titled 'Letting Go' complete with whirring synths and ethereal keys, before Brussels-based producer Felix Cage delivers whispering vocals and tantalizing melodies in 'Introspection'. 'For Centuries', from Berlin's Madmotormiquel, is then a multi-layered and suspenseful piece of work that builds into a crescendo, a contrast to Felix Cage and Mezza Luna's bass fuelled groover named 'The Bond' including vocals from the South Africa's Lazarusman.
The journey continues with the powerful and dynamic 'Steel' composed by the Belgian producer Inter4kt whose main riff won't get out of your head. Deneha, who's released on VIVa Music and Tretmuehleunder as Mario Zar, then supplies techy roller 'Your Poison' in collaboration with London-based artist Thomas Gandey. Brussels duo Deeligent Soul, formerly known as Souldust & Deeleegenz, then drop an otherworldly cut by the name of 'Escape', before French artist Max Duke ties it all together with the alluring and euphoric 'Confidence'.
With this 10-track album, Electronical Reeds proves plainly its maturity as label and heralds a new chapter full of promise in its already exciting history.
Various Artists 'Fer-De-Lance' drops on Electronical Reeds on 2nd December 2015.
Tracklist
01. Shades Of Gray – Roll The Dice
02. The Checkup – It's True
03. O.D.Math – Letting Go
04. Felix Cage – Introspection
05. Madmotormiquel – For Centuries
06. Felix Cage & Mezza Luna – The Bond [feat. Lazarusman]07. Inter4kt – Steel
08. Deneha – Your Poison [feat. Thomas Gandey]09. Deeligent Soul – Escape
10. Max Duke – Confidence
http://www.electronicalreeds.com
http://www.facebook.com/electronicalreeds
http://www.twitter.com/electronicalree
http://www.soundcloud.com/electronicalreeds
http://www.instagram.com/electronicalreeds
https://www.youtube.com/user/electronicalreeds