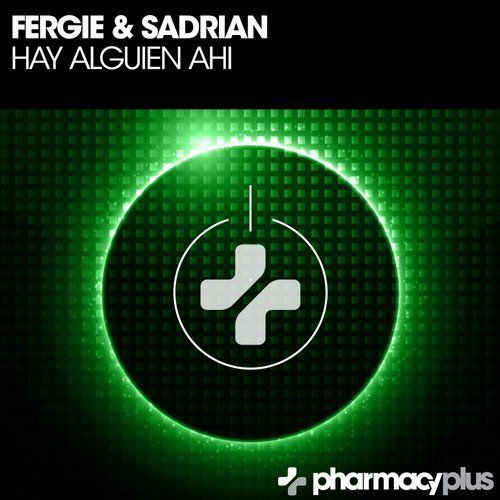 Fergie & Sadrian - Fergie & Sadrian – Hay Alguien Ahi
Fergie & Sadrian are no strangers to the Pharmacy label. After countless chart topping original tracks and remixes they now make their debut on Pharmacy Plus. Hay Alguien Ahi is the perfect sound that defines our new label and who better than the three friends, Fernando Picciano, Adrian Sartore and Emiliano Ayub, known collectively as Fergie & Sadrian to blow us away with the tech-trance sound they have championed.
Fergie & Sadrian first played Hay Alguien Ahi to Christopher Lawrence the night before his Mandarine Tent show with Paul van Dyk last November. Christopher knew it was a winner and, sure enough, when Hay Alguien Ahi dropped on that big system at Mandarine Tent in front of tens of thousands at of people, the crowd went wild. The vocal sample Hay Alguien Ahi, which translates to "Is anybody there?", sent the crowd into a frenzy.
Fergie & Sadrian once again prove they are trance DJs and producers at the peak of their game and Argentina's ambassadors of underground music – that's why you'll find their first release on Pharmacy Plus featured onBeatport's trance front page with support in from M.I.K.E., Giuseppe Ottaviani and more.