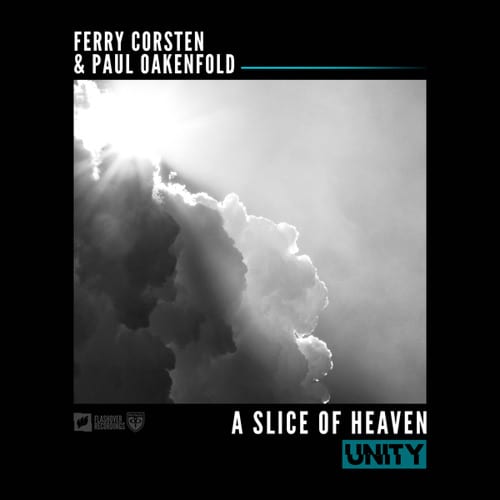 Ferry Corsten joins forces with Paul Oakenfold to launch UNITY with 'A Slice Of Heaven'
Ferry Corsten has long been aware of the power of music and its ability to bring people closer together, and with the launch of UNITY Ferry's vision is brought to life, bringing together electronic music's biggest names to collaborate on music for a purpose bigger than itself. The first of these partnerships comes in the form of 'A Slice Of Heaven', as Ferry teams up with pioneering electronic artist and 3 x Grammy nominated producer Paul Oakenfold for their debut collaboration, to kick-start the concept and unite the dance music community in order to help those starting out on their journey in music.
'A Slice Of Heaven' displays the unmistakable strengths of both producers, as both worlds combine to create a euphoric anthem that fuses uplifting trance harmonies with progressive elements to launch UNITY in style. Ferry and his associated music project UNITY have partnered with VH1's Save The Music Foundation to add support to the organization's Music Tech Grant programme, which to date has donated $53 million worth of new musical instruments and equipment to over 2,000 public schools in 257 school districts across the USA, impacting millions of public school students. Founded in 1997, VH1 Save The Music was the first organization in existence dedicated to restoring music programs.
Speaking on the concept of UNITY, Ferry Corsten said "Music has always been a release for me and dance music, especially trance, has always had a sense of community attached to it. Through UNITY, my aim is to bring together all these people I have worked alongside through the years to create a project that reinforces that sense of being united and give young people the chance to make their own way in music."
On being invited to kick-start the project, Paul Oakenfold had this to say: "Myself and Ferry have long spoken about getting together to work on music, and with the benefits of providing children with more opportunities to be educated through music it was a no-brainer to finally make it happen."
'A Slice Of Heaven' will be released 2nd March via Flashover and Perfecto Recordings.