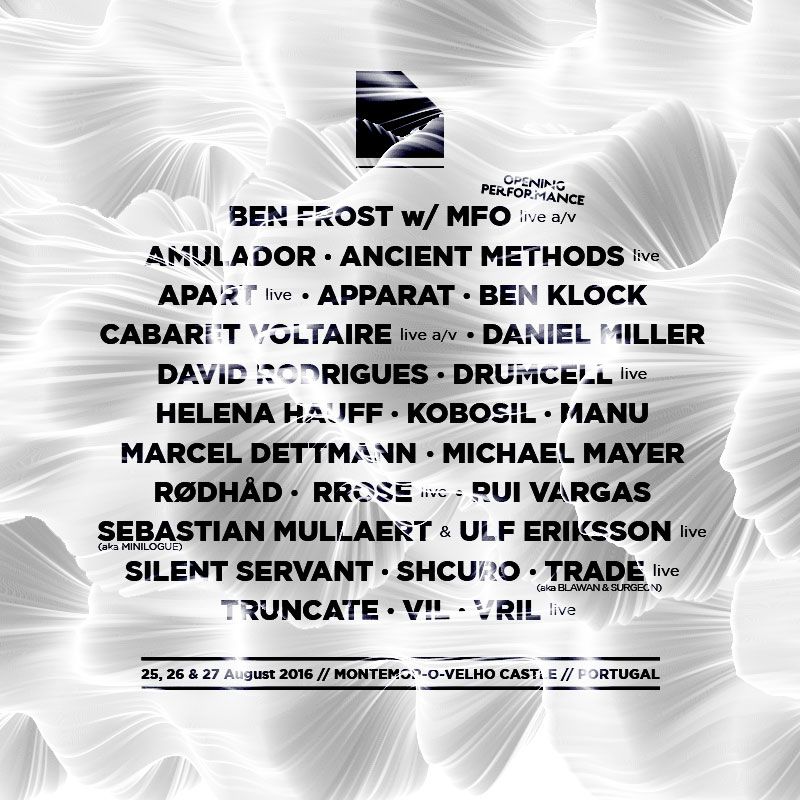 Festival Forte finalize 2016 lineup
The lineup of Festival Forte 2016, held from August 25th till August 27th in the castle of Montemor-o-Velho, Portugal, is now complete!
Joining the likes of Apparat, Ben Frost & MFO who will be opening the festival with an exclusive live AV show, Ben Klock, Daniel Miller, Helena Hauff, Marcel Dettmann, Michael Mayer, Rødhåd, Sebastian Mullaert (aka Minilogue) & Ulf Eriksson, Silent Servant and Truncate is a substantial and deadly techno squad.
On the live side of the action, industrial techno warrior Ancient Methods, Droid Recordings boss Drumcell, rising Ostgut Ton star Kobosil, former Sandwell District affiliate and Eaux boss Rrose, techno's hardest modular duo Trade (aka Blawan & Surgeon) and Giegling alumni Vril are all joining the lineup, ready to shake the castle's foundations.
A host of upcoming Portuguese talent consisting of Amulador, Apart (live), David Rodrigues, Manu, Rui Vargas, Shcuro and Vil will be flying the local colours and a highlight of the festival will come from the legendary Cabaret Voltaire's live AV performance. The forefathers of industrial music returned from a 20 year hiathus in 2014 with the sole remaining original member Richard H. Kirk now fronting the group.
The first round of pre-sales sold-out very fast and a second round of early-bird tickets is now available at the following rates:
70€ | www.bol.pt and www.sonicgoods.com/category/forte
75€ | Associated outlets: FNAC, Worten, El Corte Inglés, CTT and Masqueticket.com.
Tickets are valid for the entire 3 days of the festival and include access to the campsite.
www.festivalforte.com
www.facebook.com/festivalforte
www.soundcloud.com/festivalforte
www.twitter.com/festivalforte