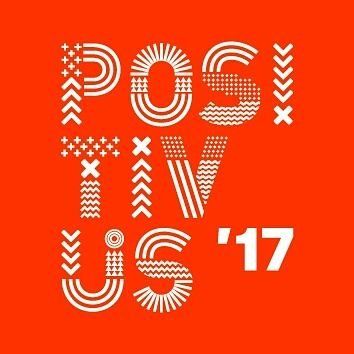 Final Line Up for Positivus Festival
The 11th edition of Positivus Festival, now just two weeks away, over the course of three days from 14-16 July will see the likes Ellie Goulding, Alt-J, Pixies, Grandmaster Flash, Rae Sremmurd, JP Cooper, José González and many more on the five stages amidst a dreamy forest setting on the Baltic coast.
With genres spanning pop, indie, synthpop, punk rock, hip hop, electronic and more alongside the very best of the local scene there is something for every festivalgoer to enjoy on this year's diverse and exciting lineup.
FULL FESTIVAL LINEUP:
LATTELECOM STAGE: Pixies, Ellie Goulding, Alt-J, The Lumineers, Rae Sremmurd, Maxïmo Park, José González, Kamasi Washington, Dzelzs Vilks, Trad.Attack!.
NORDEA STAGE: Grandmaster Flash, JP Cooper, Mew, Austra, Rhye, Cigarettes After Sex, Margaret Glaspy, L.A. Salami, Julia Jacklin, Eska, Dagamba, Daddy Was A Milkman, Get Your Gun, Pienvedēja Piedzīvojumi, Baložu Pilni Pagalmi.
PALLADIUM STAGE: Francobollo, Teachers, Rachel Claudio & Rick Feds, Bucharest, Raimonds Tiguls & Moonlight Sound Design, MESA, Satellites LV, Bandmaster, Fakts, Edavārdi, Singapūras Satīns, Chris Noah, Ezeri, as well as Tallinn Music Week lineup – Beyond Beyond, Okym & Tiiu, Lepatriinu, Go Away Bird, Mauno Meesit.
ELECTRIC ROOM: Kingdom, Crookers, Aeroplane, araabMUZIK, DJ Aspirins vs Toms Grēviņš, DJ Rudd, Noëp, Nightwave, DJ Nova, Niklāvz, RudeLies, Makree, Rīgas DJ Skola: DJ Dub:ra, DJ Pm2theam, DJ Aspirins.
ARTS AND NATURE STAGE: Mārcis Auziņš, Tīna Šipkēvica, Viņa, Matīss Čudars, Platons Buravickis, Tehnikums, Polifauna, Mad Ant, Kosmodisks, Oriole & VJ Linda Konone, Āres, Sign Libra, DJ Music DJ, Pachamama Beats, Kapelmeistars Group, Sūdi, RIga Improvisation Theater, Comedy Latvia, Comedy Estonia, Women Standup.
Download pdf file here: http://ej.uz/PositivusLineup2017
Download the free Positivus '17 app here: http://ej.uz/Positivus_AppStorehttp://ej.uz/Positivus_GooglePlay
Positivus Festival tickets
3-Day ticket without camping 80.00 euro, with camping – 88.00 euro
1-Day ticket for Friday or Sunday – 40.00 euro
1-Day ticket for Saturday – 45.00 euro
2-Day ticket for Friday and Saturday or Saturday and Sunday – 55.00 euro
VIP 3-Day ticket – 250.00 euro
Camping
Camping entry ticket – 10.00 euro
VIP wooden house (1–4 persons) – 300.00 euro
Camper/caravan ticket* without power supply – 40.00 euro
Camper/caravan ticket* with power supply – 70.00 euro
Camper ticket includes Camping entry tickets for 4 persons. Any additional members of the party traveling/staying in the campervan must purchase a valid Camping entry ticket each.
Parking
One time car parking – 10.00 euro
3-Day car pass – 25.00 euro
Campervan/caravan pass – 20.00 euro
One time motorcycle parking – 5.00 euro
3-Day pass for a motorcycle – 15.00 euro
Getting there from Riga:
One of the most inexpensive ways how to get from Riga to Salacgriva is Positivus Shuttle bus, that will bring the festival goers from a stop in front of shopping mall Olimpia (Āzenes Street 5) to the festival site in Salacgriva.In order to ensure the quickest and most convenient journey, Positivus Express won't make any stops on its way to the festival. We kindly ask to purchase tickets timely at the festival's homepage since the number of tickets is limited. Positivus Shuttle Bus tickets available at shop.positivusfestival.com
Positivus also have a special deal with Baltic Taxi for a fixed price shared taxi ride to and from Riga to the festival site for only 20.60 € and also a group price for 4 people for 80.60 € hich can both be bought in advance here: https://www.positivusfestival.com/en/tickets/
About Positvus
Taking place in the picturesque coastal town of Salacgriva in Latvia, Positivus is the largest music and arts festival in the Baltic States, transporting chart-topping headliners, underground emerging talent and exciting art and dance stages to their unspoiled atmospheric coastal setting amid stunning woodland. Festival goers can dip their toes in the baltic sea or take in the atmosphere in a hammock beneath the trees while enjoying a rich diversity of international chart toppers and underground emerging talent in this idyllic holiday location. Positivus also offers art and dance stages giving festival goers a variety of activities and stalls selling locally made designer clothing and accessories, giving festival goers plenty to see and do during the 3 day event. Positivus was also recognised in the 2013, 2015 and 2016 European Festival Awards being a finalist in the 'Best Medium Sized Festival' category and also for 'Best Festival Line Up' in 2013. Be Positivus