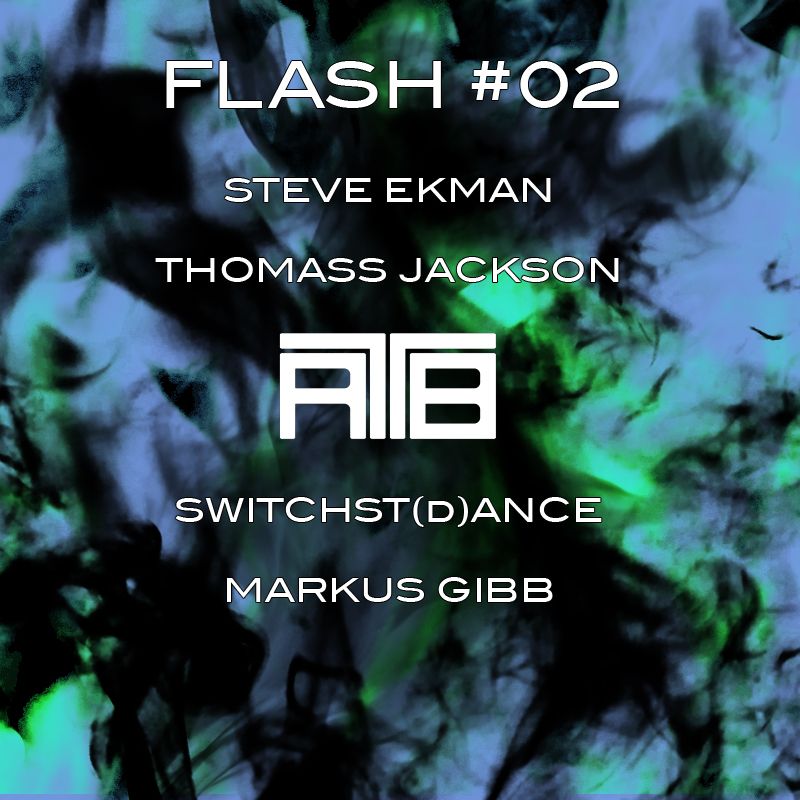 Various Artists - Flash 02
French label Rock to the Beat Records is proud to present the second in its Flash series, which shines a light on the various talented artists associated with it. This time out four producers in Thomass Jackson, Switchst(d)ance, Steve Ekman and Markus Gibb all come correct with one track each.
The label has put out more than 20 releases to date and marries various different styles into one exciting catalogue. Run by Noar Wald, Steve Ekman and Markus Gibb, it has been going since 2011 and is a firm favourite with The Hacker, amongst others.
Argentinian Thomass Jackson is a self taught producer who has put out his tense tech and disco sounds on Gomma Records, Correspondant and La Dame Noir. Here he offers the excellent 'Queen', which is seven tantalising minutes of chugging go slow disco with big kicks and claps, robot life forms and grand chords that demand you march along.
Portugal's Switchst(d)ance is known for challenging music that is hypnotic, gothic, psychedelic and futuristic as well as many other strange things. Here he proves that with the enchanting middle eastern melodies of 'Arabian Ride.' It slithers and snakes along with wonderful pixelated chords and rubbery drums making you lose both mind and body.
Steve Ekman has been making music since the mid nineties and as well as drawing on electro and techno he infuses them with a dark new wave style that makes them truly unique. As well as working solo he works with Noar Wald as Modok & Strof and on this EP his smart sounds really are fresh. 'Racer Riser' is a post apocalyptic dark disco track with slapping percussion and rugged bass synths. Full of sci-fi sounds and late night colour it is mischievous and seriously physical.
Markus Gibb has released on labels like Magic Feet and Never Stop Music and here his dark and intense sound impresses once more. The excellent 'Rale' is a full fat technoid stomper with firm drums, ghoulish screams and percolating industrial synths that are menacing and macho. It is a big track that will blow dance floors away and no mistake.
All four cuts here are robust affairs that will bring plenty of energy and life to the dance floor. Once again, then, the label proves it has a real wealth of talent in its ranks.
Tracklist
1. Thomass Jackson – Queen
2. Switchst(d)ance – Arabian Ride
3. Steve Ekman – Racer Riser
4. Markus Gibb – Rale