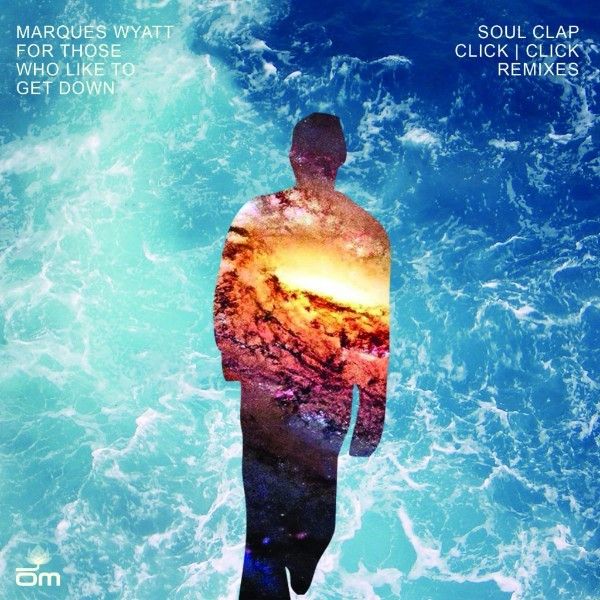 Marques Wyatt - For Those Who Like to Get Down (Soul Clap & Click Click Remixes)
Marques Wyatt is an ambassador of house music for the West Coast and a cornerstone of electronic music in Los Angeles since the 80's. His Om Records classic 'For Those Who Like to Get Down' (originally released in 2002) was loved the world over and championed in London by Ben Watt and Jay Hannan (at their legendary Lazy Dog nights), in NYC by Little Louie Vega and Kenny Dope (at the infamous Masters at Work), in Chicago by the likes of Frankie Knuckles and Derrick Carter and of course in San Francisco by the likes of Mark Farina, Miguel Migs and Kaskade.

Now, 13 years later Marques continues to spread his brand of aural love in Los Angeles, and through touring the width and breadth of the United States and other continents. He globe trots everywhere from Los Angeles to New York, Shanghai to Barcelona, and Tel Aviv to Dubai with the mission to bring musical unity, love and celebration of life to all souls in his pathway.

Joining him on the remix duties are future stars themselves; Soul Clap and Click Click. The Soul Clap Remix injects the original vocal sample with an extra dose of funk laced booty shaking deep house. The flip Acid Smoothout mix takes the groove into even deeper and heavier territory. Not to be outdone, Click Click builds on the vocal loop into a funky deep house groove that's perfect for ripping up dance floors. Finishing out the package is the original Deep Sunday Retro Vibe Mix that still sounds great 13 years since people originally got down to it.