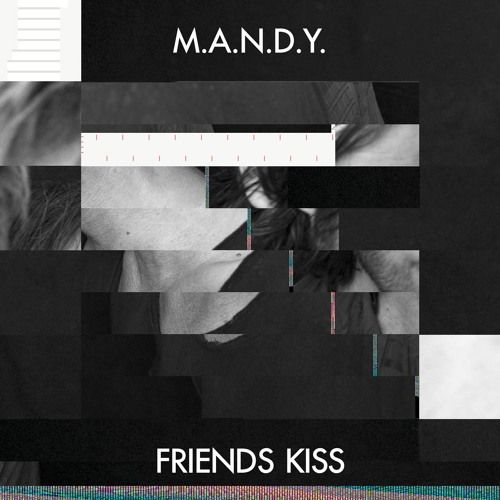 M.A.N.D.Y. - Friends Kiss
For a great while now, many friends and fans have been asking a simple question; when is the first M.A.N.D.Y. album coming? Well we're happy to say the rumors are true. Philipp Jung and Patrick Bodmer have been slaving away deep in the heart of Berlin and in the hills of Heidelberg to bring you a new experience, and now the first cuts are here. Step into the "Friends Kiss" EP, a 2 track affair hot off the press and directly from the upcoming album.
The title track, produced with their long term buddy LOPAZZ, runs the arps through their paces, opting for rhythm and dynamics over crazy over-the-top melodies. They keep the fire burning low but hot, gently pumping the energy out as they pull us in with the hypnotic tones that flutter in frantic fantasia. Having grabbed our attention they continue to play with 'Jupiter', laying out a bigger sound with plenty of grit among the airy ambience.
From beginning to end the track absolutely stuns in a brilliant darkness that chugs away satisfyingly and delivers on all levels. All of this has got us very excited for the album which will be called "Double Fantasy" as it begins to take its final form inching closer and closer to its final release. We can't wait.
Beatport: September, 02nd 2016