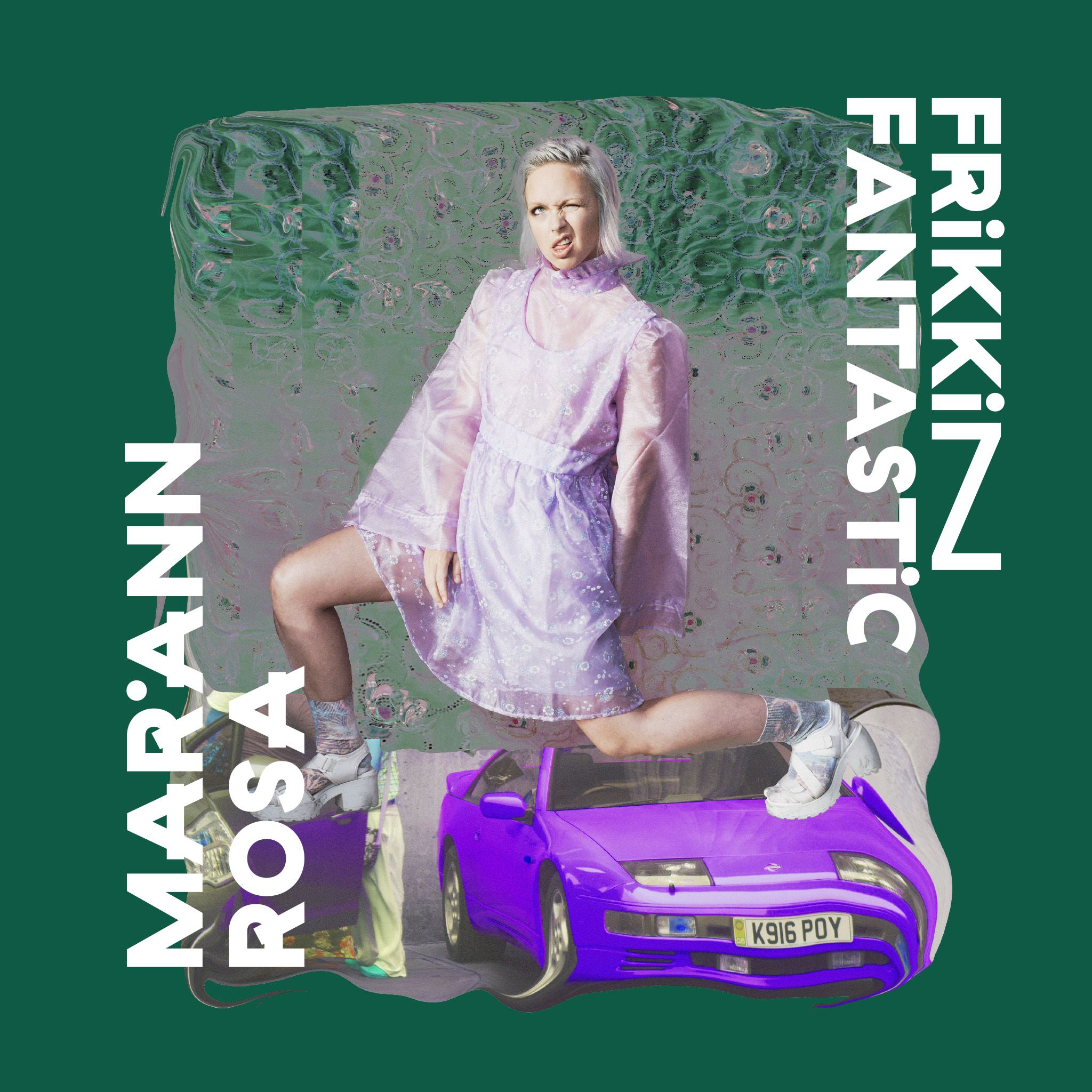 Mariann Rosa - Frikkin Fantastic
Quirky Norwegian vocalist and DJ, Mariann Rosa, is back with her unique blend of outrageous style and sound on her new sci-fi pop single, 'Frikkin' Fantastic', released via Popjoy records on 5th October. This is the follow up to the super unique 'Banjo for My Bitches' that received rave reviews and a whole army of new fans!
'Frikkin' Fantastic' is a slice of futuristic electro pop infectiousness. Think Charlie XCX meets Robyn, with a surprise half time breakdown. It's a catchy sci-fi infused single from one of most unique female artists around. Produced by Zebra1 (Tim Hawes and Obi Mhondera) mixed and mastered by Dario Dendi.
'Its about being free, strong and independent! It´s a fun song with a weird twist…just like me! It´s a powerful poppy rock´n roll song tweaking over to deep hip-hop beats and Missy Elliott/ Iggy Azalea kinda touch on the vocals, TURN UP!' MARIANN
Former Judge on Norway's version of 'Idol', Mariann is already a household name in her native Scandinavia. As former front woman of Norwegian thrash power pop band Surferosa, Mariann has supported the likes of The Killlers, Electric Six and Turbonegro.
Known not only for her original and powerful vocals, but also for her flamboyant and extraodinary style. This has made her an instantly recognisable figure across Europe and Asia, which gained her the title of 'Best Dressed Norweigan Artist'. Mariann even has her very own room displaying her costumes and work in the Norweigan Museum of Popular Music!
'An energetic cross between girlband anthems, neon punk screamings, and electro house breakdowns' – Scandi Pop
'Unafraid to push boundaries and unwilling to conform to musical stereotypes' – Female First
'Great uptempo euro pop beats' – Virtuoso Sounds
Frickin Fantastic: https://soundcloud.com/mpressive/frikkin-fantastic/s-VqkAv
Frickin Fantasic (Ray Noir & Pierre Parnis Club Mix): https://soundcloud.com/mpressive/mariann-rosa-frikkin-fantastic-ray-noir-pierre-parnis-club-mix/s-el96W