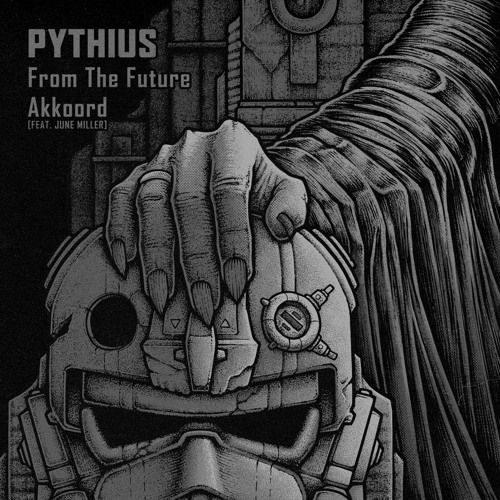 Pythius ft. June Miller - From The Future / Akkoord
Synonymous with the name 'Pythius' comes the anticipation of innovative beat-making, technical expertise and top-of-the-range drum and bass. And that's exactly what the Blackout heavyweight is offering with his newest single From The Future / Akkoord ft. June Miller.
Hailed as one of Blackout's most impressive rising stars back in 2014 with his Abandon EP, the Dutch DJ and producer has since made a name for himself with his unique brand of high-octane, explosive drum and bass. Continuing his reign in the scene up until the present day, Pythius is well-known for his fiery, hard-hitting beats and the prominence he holds alongside pioneers Black Sun Empire, State of Mind and Neonlight amongst others.
Pythius treats us to a bold slice of sonic disorder with From The Future, expertly combining a commanding bassline with a special kind of emotional musicality of which only he is capable. On the flip side, Pythius drafts in fellow drum and bass powerhouse June Miller for Akkoord – a suspenseful roller in which the producers' attention to detail and bass expertise comes to the fore.
With a full LP on the not-too-distant horizon, From The Future / Akkoord ft. June Miller pulls out all the stops as a taster of what's to come. Available from 27th October via Blackout.
BUY LINK:
https://www.beatport.com/release/from-the-future-akkoord/2117536
SOCIAL MEDIA:
https://soundcloud.com/pythius
https://www.facebook.com/Pythius/
https://twitter.com/Pythiusbreaks
https://www.instagram.com/pythiusbreaks/