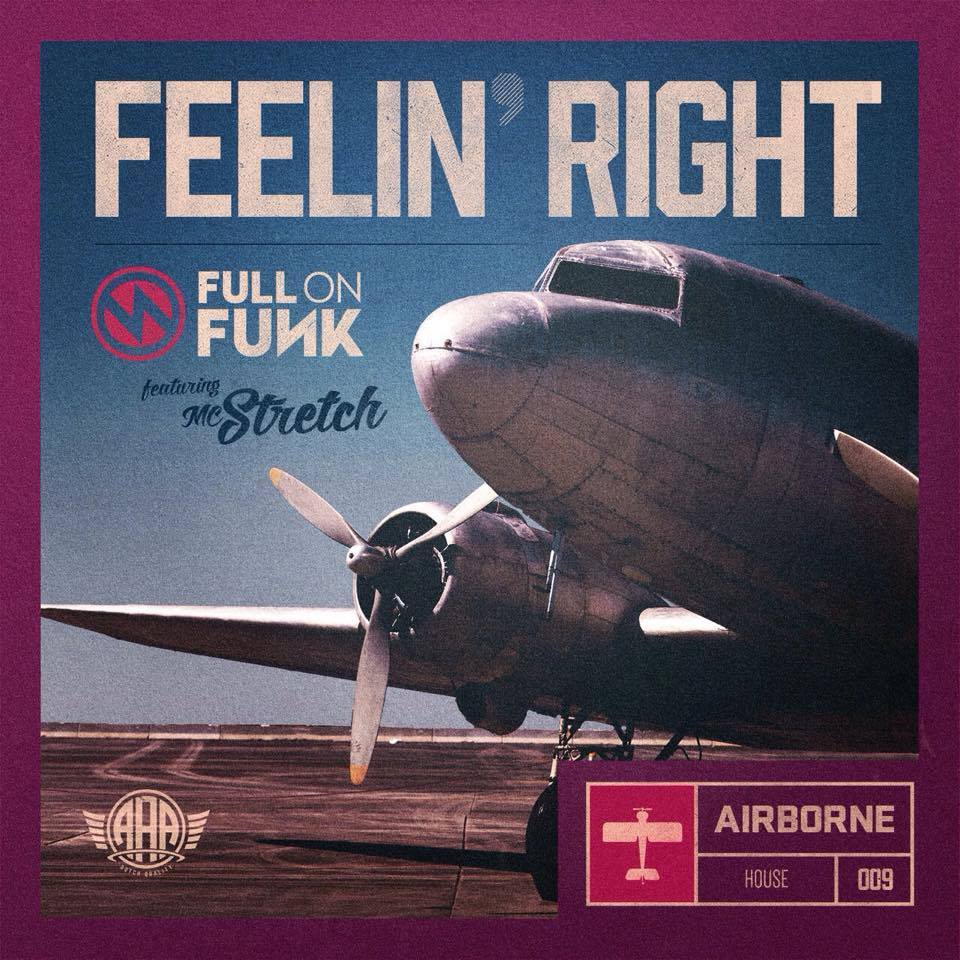 Full on Funk FT Mc Stretch – Feelin' Right
'Feelin' Right' is Full on Funk's latest single, featuring world renowned MC Stretch. Set to build on Full on Funk's string of recent successes 'Feeling Right' is another classy addition to an already bustling library of quality releases. Known for his unconventionality and diverse style of music, blending together Deep House, Tech House, and Techno, Full on Funk is quickly establishing himself on the international scene. His tracks have been seen high up in charts since the very start of his career. His productions have reached as high as #26 on Beatport's 'Tech House Top 100' chart, and 'Feelin' Right' has all the elements in place to potentially top this feat. Joining the Dutch DJ and producer on his latest effort is MC Stretch – one of the iconic voices in dance music over the last while.
'Feelin' Right' is embedded within the House genre, however Full On Funk adds his signature blend of elements from other genres to create an original and fresh sounding track. This song is an overflow of feel good factors: a chill groove, melodious sax lines, uplifting synths, and MC Stretch's incredibly smooth and warm vocals. Offering infectious ascensions and soulful breakdowns, this single displays Full on Funk's and MC Stretch's skills and talents and produces an unforgettable vibe. This wonderful partnership between a legendary MC and one of the hottest up-and-coming producers has created a remarkable single that will surely be featured alongside leading House anthems in 2014/2015.
Arguably one of the dance music world's most notorious MCs, Stretch has worked alongside some of the leading international DJs. His collaborations include the likes of: Armin Van Buuren, Calvin Harris, David Guetta, Carl Cox, Hardwell, and New World Punx. Moreover, his voice warmed crowds at some of the biggest festivals and events around the globe, including: Tomorrowland, Stereosonic, and Dance Valley. MC Stretch is beyond a doubt an outstanding addition to Full On Funk's unique creation.
This project is being released via the newly established full service company, Airborne. Launching itself as a one-stop-shop for artists, Airborne has already put its name on the map, providing new musical concepts and boasting a talent-packed roster. 'Feelin' Right' will undoubtedly represent a successful asset to Airborne's establishment in the electronic music realm.