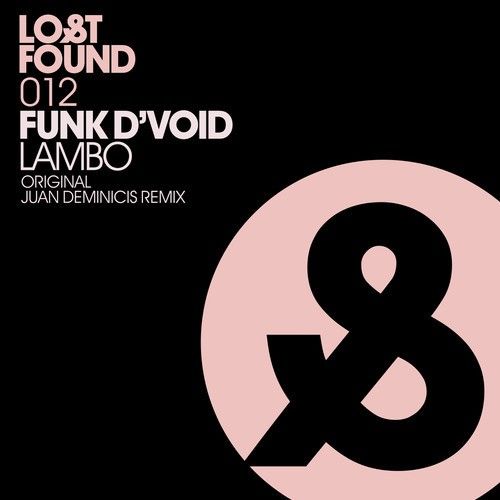 Funk D'void – Lambo
Lars Sandberg AKA Funk D'Void, the Barcelona based expat Scot and Soma veteran, who first made an everlasting impact on the scene back in 2001 with the classic "Diabla", is always someone you can rely on to produce something unique and "Lambo" is just that. He has forged his distinctive sound – visceral, soulful and without compromise – over many years and never fails to impress. He is a perfect next addition to the Lost & Found family.
"Amid the sea of average disc jockeys there are a few gems that really do deserve your attention, Funk D'Void is one of them, consistently breaking new ground and delivering quality, the man is a legend in my house, and should be in yours." Nick Warren
Ask anyone and they'll say Argentina is where it's at right now and DJ/Producer Juan Deminicis, from Buenos Aires, is one of his country's hottest rising stars. Since 2005 he has steadily been making his mark, playing alongside the world's best DJs, including, of course, Guy J. His productions and remixes have appeared on some of the best labels, and here he delivers a superb interpretation of Funk D'Void's stunning original.
Further Information:
http://www.beatport.com/label/lost-and-found/27599
http://soundcloud.com/lostandfoundrec
http://www.facebook.com/guyjofficial
https://www.facebook.com/funkdvoid
https://www.facebook.com/juan.deminicis