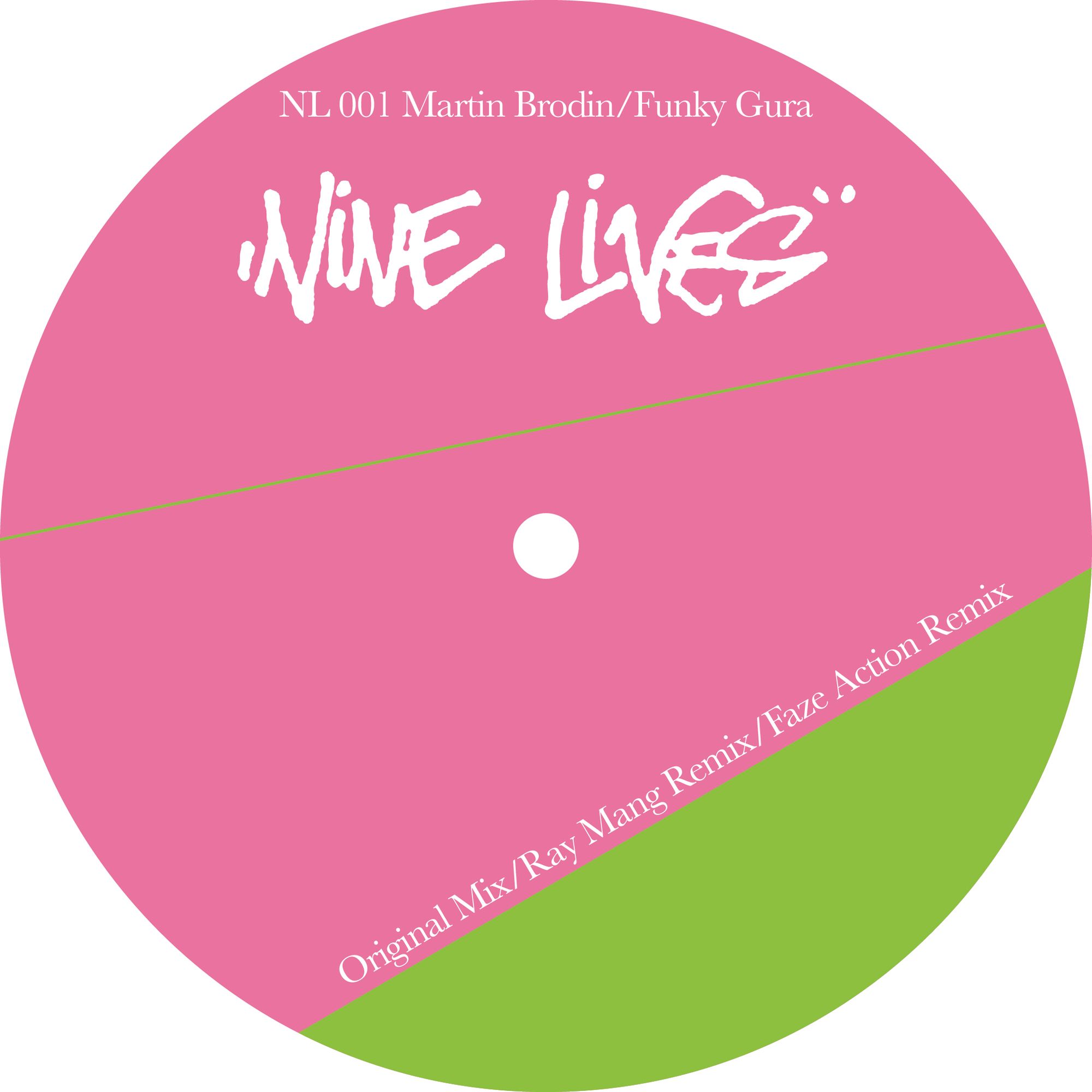 Martin Brodin - Funky Gura
Nine Lives Recordings is a brand new L.A. based label that kicks off with a hot single by talented Swedish DJ and producer Martin Brodin, with remixes by disco dons Ray Mang and Faze Action.
Martin Brodin is boss of the Deeplay Music and MB Disco labels and for the last ten years plus has been turning out essential dancefloor fillers that range from house to disco and back again. He has done so on labels like Gomma and Buzzin Fly and has played every major club and festivals as result, now he joins the fledgling Nine Lives Recordings for his latest release.
The original single 'Funky Gura' is a versatile slice of slick cosmic disco that would easily slip into the sets of DJ Harvey or Joey Negro. Right from the off it sounds like Metro Area dropped acid and started jamming on a Moog. The drums are loose and raw, the synths colourful and intergalactic, and the way the percussion adds tension is masterful. It's a modern classic in the making, for sure.
First up to remix is disco icon Ray Mang, a genius when it comes to laying down cosmic sounds and chugging grooves. Here the Mangled label boss and in demand remixer flips the track into a playful and hip swinging number with great bass riffs and blasts of synth chords that fry your brain. It's truly irresistible.
Disco heroes Faze Action have been at the top their game for more than 20 years now and have put out their singular sounds on iconic UK label Nuphonic as well as their own eponymously titled imprint. They have remixed everyone from Francois K to Crazy P and are go-to producers for DJs like Tim Sweeney and Horse Meat Disco. Here, their fat bottomed version has a rounded bassline stepping down low as joyous piano chords ring out into the cosmos. It's funky and loveable and filled with real disco joy.
This is a colourful and charming package that gets Nine Lives Recordings off to a great start and makes it buy-on-sight right from the off. Also to note, the first nine releases from the label will feature labels that act as a tribute to classic record artwork of the past.
Tracklist:
1.Funky Gura – Original mix
2.Funky Gura – Ray Mang remix
3.Funky Gura – Faze Action remix