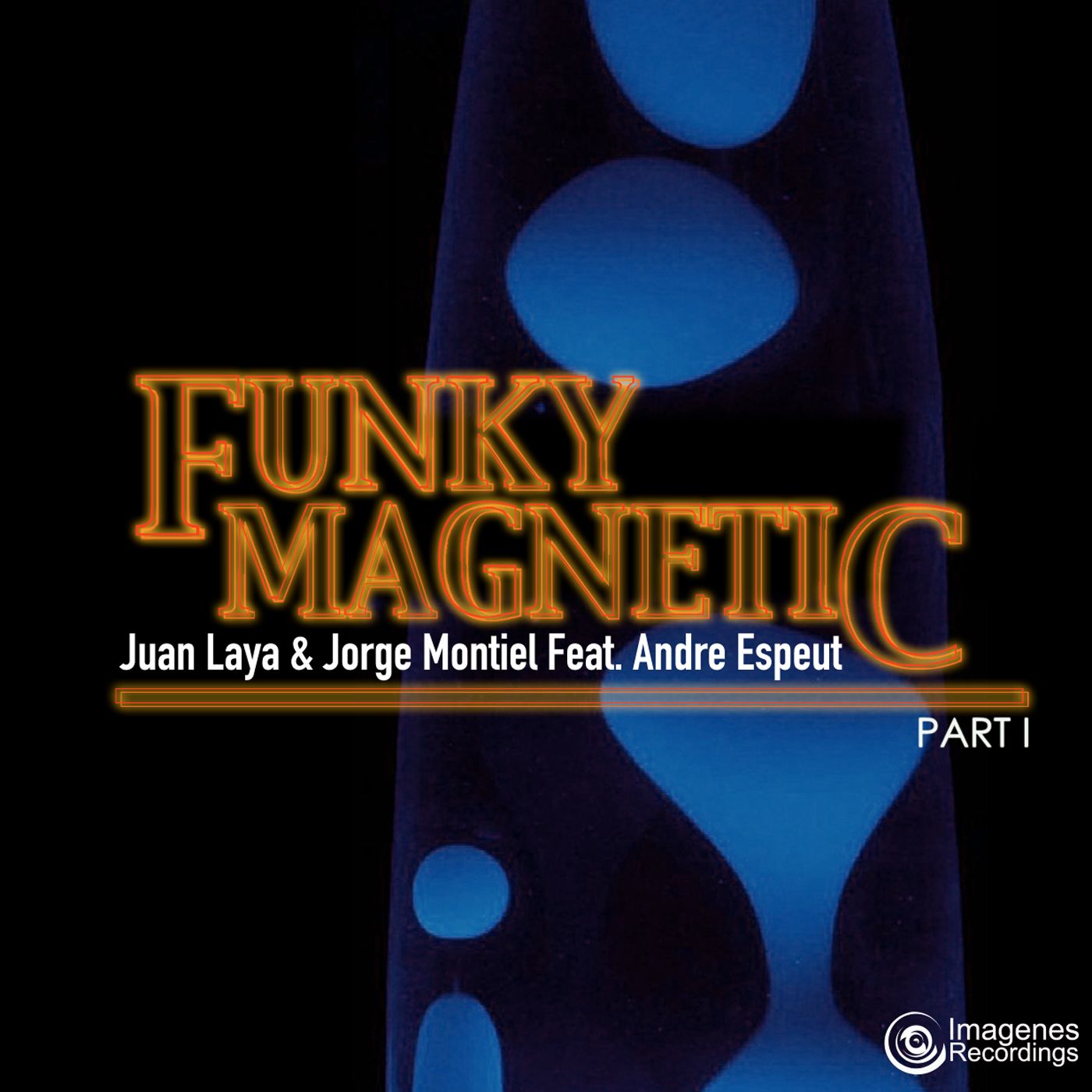 Funky Magnetic - Funky Magnetic EP
Working together for the last decade as the latin funk band, Los Charlys Orchestra, producers Juan Laya and Jorge Montiel launch their new musical venture, Funky Magnetic with artist, Andre Espeut, embarking on the beginning of a new musical journey through a wide gamma spectrum of sounds that touches down in neo Boogie, deep Disco-Funk and Electronic sounds.
The 'Funky Magnetic EP 1' kicks off with the feel good Vocal Version of 'Got That Feeling' strutting an old skool funk n' soul groove laced with live bass and the soulful voice of Andre Espeut. The smooth Radio Edit condenses the funk into an uplifting splash before closing with the Instrumental.
The second track 'Funky Magnetic' in its Vocal version ups the ante with its disco n' 70'-flecked groove that further hypnotises with its 'i got music…music…music' refrain. Closing EP 1 is the slap 5 Funky instrumental.
The 'Funky Magnetic EP 2' returns with deeper electronics versions of 'Got That Feeling' first in its Deep Disco Dub that combines hand claps, waves of 80's inspired synths and vocals in a dub electronic disco vibe. Joined by an Instrumental and closing with the Deep Disco Vocal mix working a 'mind, body & soul'
For the last decade London latin brothers in music, Juan Laya and Jorge Montiel have championed a unique fusion of funk-infused grooves under the aliases of The Boogie Man, Boogie Magic and Los Charly's Orchestra via their Imagenes imprint which have fanned out across the underground scenes of music lovers and connoisseurs around the world.
Enjoying ever-growing support from DJs and radio over the last few years including A List plays from Pete Tong's Radio 1 show, Craig Charles' Funk and Soul show on BBC6 and Jazz FM, the duo's tunes are a regular staple on independent shows and stations and continue to be spun on the floors and airwaves. Added to this are licenses to high calibre labels such as Defected, Freestyle, Expansions and Universal as well as the support of highly regarded producers who've remixed their ever-growing catalogue including John Morales, Joey Negro, Dimitri From Paris, Jose Padilla and Opolopo.
Their regular collaborations with UK singer/songwriter Andre Espeut have been without doubt among their best works, notching up top slots in the charts of Traxsource (US), JetSet (Japan), and Juno (UK) including the classics gems, 'It's Got to Be Music', 'Shake Your Body' and the 'Sunshine EP'.
Jorge Montiel continues to spin his disco-tinged funk n' latin grooves across the capital with his main residency at Topolski (Southbank Centre) as well as taking his sound to many festivals and clubs around the world.