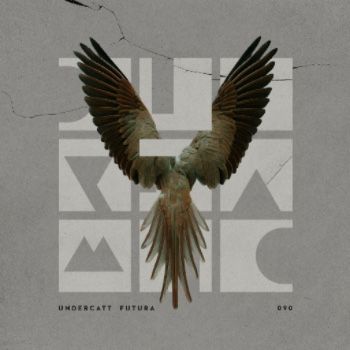 Undercatt - Futura EP
Undercatt have released their latest EP 'Futura'. The three-track collection is out now via Diynamic, marking the first release of 2017 for the respected Hamburg label.
The duo's cinematic approach is in evidence on this release; title track 'Futura' features a choir-like chopped vocal sample over a rich, ominous bassline, whilst 'Hana''s distinctive chimes juxtapose against a stomping beat and cascades of buzz-saw synths. 'Parade' rounds off the EP; a heartbeat-like pulsing sub bass and reverberating chords make for an evocative closing track.
A somewhat elusive Italian duo,Undercatt have been an integral member of the Diynamic family for the past three years thanks to their propulsive DJ sets and distinctive productions. Their latest release, 'Mongrel', was one of the breakout tracks from 2016's '10 Years of Diynamic' album; becoming a highlight in the sets of the likes of Nicole Moudaber and Sasha.
Tracklist
01. Futura
02. Hana
03. Parade
For more information on Diynamic, please visit:
https://www.facebook.com/DiynamicMusic/
https://twitter.com/Diynamic_Music
https://soundcloud.com/diynamic-music