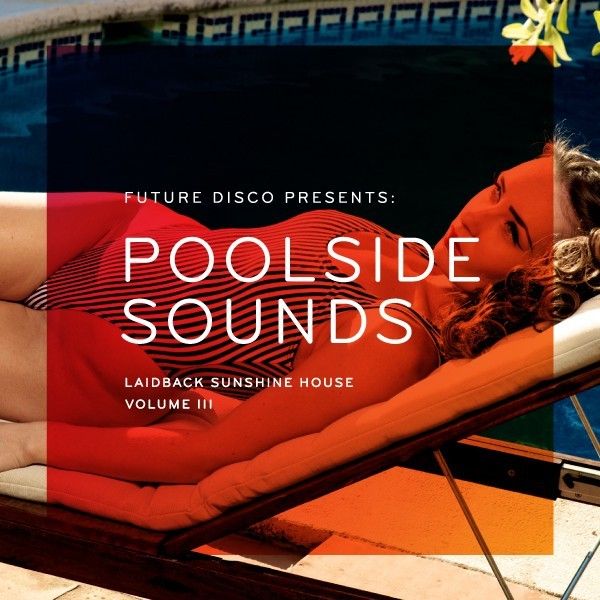 Future Disco presents Poolside Sounds Vol. 3
Future Disco's summer soundtrack is back for another fresh slice of sunshine sounds, hypnotic late night house stirred in with fresh daytime disco.
The third installment of Future Disco's 'Poolside Sounds' picks up neatly where the last compilation left off, carefully balancing the emerging sounds of the underground with a wealth of Electronic music's leading lights to craft another of the summers essential albums.
The mix itself submerges you in the deep-end with a journey of luscious, warm melodies, that then moves into a more driving house sound; perfectly fitting the title of a scorching soundtrack. The album features 18 tracks of the usual high quality mixes and edits of future stars and established acts including Basement Jaxx, Bonobo, Hot Since 82, Guy Gerber and Joe Goddard (of Hot Chip fame). We also welcome Kompakt's Records' Kölsch, newcomer Jad & The Lady Boy and Akra (the side project of Nick Woolfson from Mock & Toof), for their inaugural release, plus Future Disco series favourites Mario Basanov, Miguel Campbell and Maya Jane Coles who, as ever, masterfully capture the Poolside Sound.
Future Disco itself goes from strength to strength with a growing catalogue of popular albums and events worldwide including a string of dates in Ibiza and Croatia. Additionally a weekly radio show continues to grow an army of fans across the globe and showcase the Future Disco sound.
Tracklist
1. Marlow – Backroom Feat. Pete Josef (12inch Extended Disco Version)
2. Basement Jaxx – What A Difference Your Love Makes (Miguel Campbell Remix)
3. Elekfantz – Diggin' On You
4. Lukas Nystrand Von Unge – Gamla Skolan
5. Maya Jane Coles – Something In The Air (Bonobo Remix)
6. Freeform Five – Leviathan Feat. Roisin Murphy (Tom Trago Dub)
7. Flight Facilities Feat. Micky Green – Stand Still (Mario Basanov Remix)
8. Till Von Sein – Tilly's Jam
9. Parra For Cuva – True Thoughts Feat. Anna Naklab
10. Hanne & Lore – Blah
11. Kolsch – Der Alte
12. Gardens Of God – Are We Feat. Egle Sirvydyte
13. Jad & The Ladyboy – Turning Back To House
14. Akra – Pure
15. YoungTEE – The Way You Kiss (Joe Goddard Remix)
16. Hot Since 82 VS Joe T Vannelli Feat. Csilla – The End
17. Guy Gerber & Clarian – Claire
18. Corbu Sounds – We Are Sound (Charles Webster Club Mix)