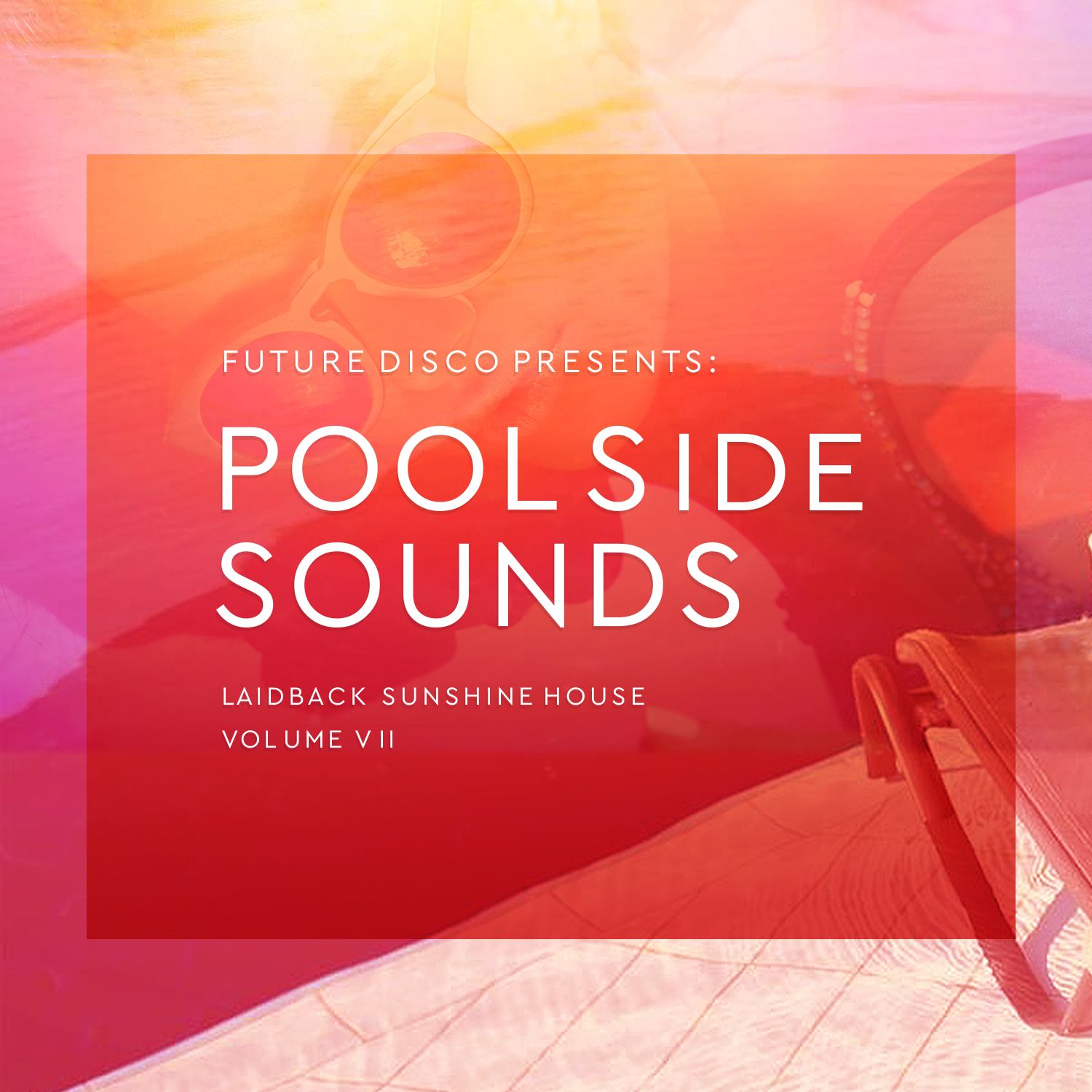 Various Artists - Future Disco Presents Poolside Sounds Vol VII
Poolside Sounds, the original poolside music series, is back with it's seventh volume providing the perfect blend of laidback house and disco in time for the summer.
Compiled by Sean Brosnan, founder of Future Disco and house music aficionado, the album offers a carefully curated mix of global house music artists such as Purple Disco Machine, Kenny Dope, Miguel Migs, Camelphat and Moon Boots, alongside fresh talent Brame & Hamo, Parra For Cuva, Powel and Bellaire.
Future Disco warms up the mix with its own exclusive edit of Yse Saint Laur'Ant – Morning Star, a smooth, melodic track that transports you to directly to a lazy sunny day. Kenny Dope ramps up the party spirit with his remix of Purple Disco Machine & Boris Dlugosch – Love For Days, a classic disco stomper featuring Karen Harding's delectable vocals. And if you're a fan of the 90s, this volume of Poolside Sounds won't fail to disappoint. Miguel Migs – Rhythm Touch and Bellaire – Groovin' offer sassy vocals, saxophones and groovy bass-lines that are sure to lift those sun bleached bodies off the sun loungers.
Tracklist
01 Camelphat – Live For The Music (Instrumental)
02 Rhye – Taste (Moon Boots Remix)
03 Kraak & Smaak – Alone With You (feat. Cleopold) (Purple Disco Machine Remix)
04 Purple Disco Machine & Boris Dlugosch – Love For Days (Feat. Karen Harding) (Kenny Dope Remix)
05 Yse Saint Laur'Ant_- Morning Star (Future Disco Edit)
06 Brame & Hamo – Clarence (Smooth Mix)
07 Miguel Migs – Rhythm Touch
08 Bellaire – Groovin
09 Chez Moon – Close To Me (James Curd Remix)
10 Yuksek & Bertrand Burgalat – Icare (Yuksek Remix)
11 Kapote – Temptation
12 May & Robot Koch – Gold (Parra For Cuva Remix)
13 Budakid – On An Empty Page
14 Till von Sein – She Said
15 Kevin Di Serna – Horizons
16 Zagar – Light Is Everything (Dan Caster Remix)
17 Yoni Yarchi & Tal Tager – In Another Dimension (Powel Remix)
Social Links:
Facebook – https://facebook.com/futuredisco
Twitter – https://twitter.com/FutureDisco
Instagram – https://instagram.com/future_disco/
Soundcloud – https://soundcloud.com/future-disco
Spotify – https://open.spotify.com/user/futurediscomusic
Website – https://futuredisco.net/