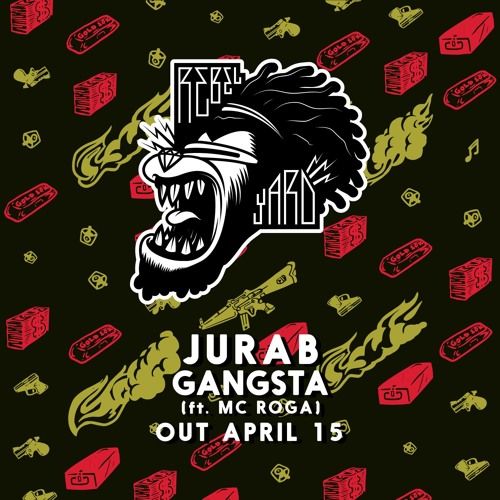 Jurab - Gangsta (ft. MC Roga)
Renegade reputations in the music world used to be strictly reserved for only the most nefarious of rappers, but in recent years EDM producers have shown that rap isn' t the only genre that can be gangster. Rebel Yard's newest producer, Jurab, attests to this with his first release, a heavy-hitting bass track appropriately titled "Gangsta".
The Dutch producer may be young, but you could never tell as he melds multiple genres throughout "Gangsta"; the electro – influenced introduction quickly transitions into some serious percussive beats to drive the pace forward, and then Jurab lays down some grimy bass for the drop. All of this is accented by MC Roga inspired by Tupac "There's gonna be some stuff you gonna see that's gonna make it hard to smile in the future". The effect is daunting and haunting, a win for the up-and-coming Jurab's premiere release.
Jurab is the newest dynamic, forward-thinking addition to label Rebel Yard's roster of talent, which is spearheaded by founders the Partysquad. Beginning his DJ career in a local club at 17, Jurab quickly grew tired of playing the standard rotation of tracks and began producing his own music, which is a blend of UK garage and bass music with an urban flair. His unique style fits right in with Rebel Yard's mission to provide a platform for diverse and versatile artists to release cutting edge music. By adding young producers with raw potential like Jurab to their repertoire, Rebel Yard continues to establish itself in genre-bending future of dance music labels.