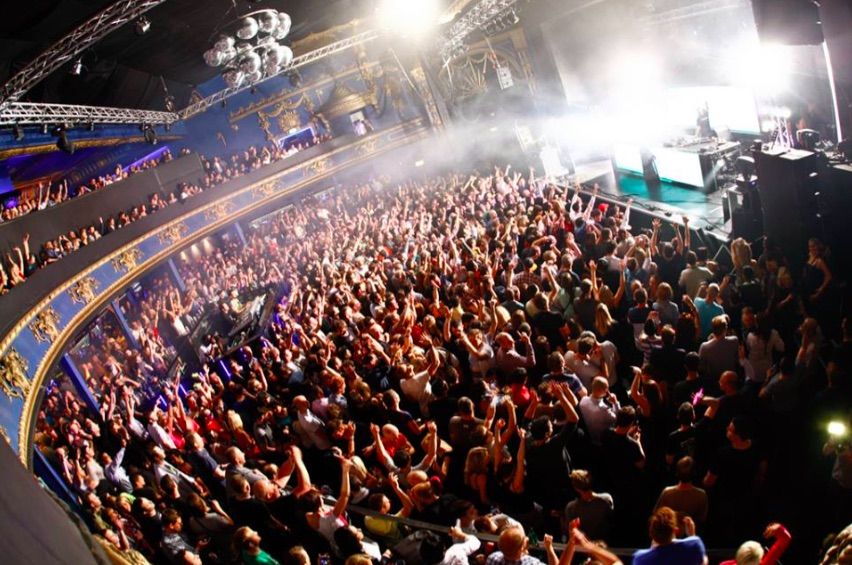 Garage Sessions Album Launch
Following on from last year's collaborative event, Garage Sessions and For The Love Of Garage, join forces once again for another night of non-stop garage and good vibes.
This time, the two leading lights in the UK garage scene will be celebrating the launch of the highly anticipated 'For The Love Of Garage' mix CD, compiled and mixed by the legendary Scott Garcia.
After 3 sell out shows last year, London's biggest UKG party-starters, Garage Sessions and For The Love of Garage, return to Electric Brixton on Friday 31st March 2017 with yet another stellar all-star line-up from the highly popular underground scene.
For this event, there will be live PAs from Kele Le Roc, Lady Stush, Sweetie Irie and special guest Flirta D. The line-up boasts the likes of The Wideboys, DJ Luck & MC Neat, Pied Piper & Creed, Scott Garcia, Noodles, Mike Delinquent, Cartier, Sunship and Moony b2b Tuff Culture with MCs Dr Psycho and Uno.
UKG mainstay Garage Sessions always providing a lively and raucous party atmosphere that raises a glass to the vibe, fashion and groundbreaking production that is undeniably one of the most prominent influences on today's electronic music scene and rave culture.
http://www.electricbrixton.uk.com
GARAGE SESSIONS
FRIDAY 31ST MARCH 2017
GARAGE SESSIONS HOSTS ALBUM LAUNCH PARTY AT ELECTRIC BRIXTON
Date: 31st March 2017
Time: 22:00 – 06:00
Price: £8-17.50+BF
Buy Tickets https://www.ticketweb.co.uk/event/xul3103
18+ (Photo ID required)
PAs:
KELE LE ROC
LADY STUSH
SWEETIE IRIE
Special Guest: FLIRTAD
DJs:
THE WIDEBOYS
DJ LUCK & MC NEAT
PIED PIPER & CREED
SCOTT GARCIA
MIKE DELINQUENT
DJ CARTIER
SUNSHIP
NOODLES
MOONY b2b TUFF CULTURE
Hosted by DR PSYCHO & UNO