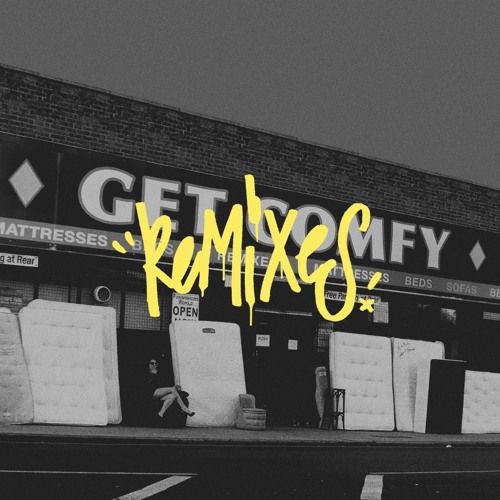 Loco Dice Feat. Giggs - Get Comfy (Remixes)
Following the 2015 release of 'Underground Sound Suicide', his first artist album since 2008 LP, '7 Dunham Place', Loco Dice has announced fresh remixes of lead album single, 'Get Comfy', featuring UK rapper Giggs. Scheduled for release on April 15th, he's enlisted some of the most revered names in house and techno to turn their hands to the track, with Martin Buttrich, Nightmares On Wax, ROD, Robert Hood and Timo Maas all featured names on the EP.
With each producer taking a different approach to their rework, the mixes take vividly disparate routes through the dark, brooding atmosphere of the original mix, giving 'Get Comfy' new energy and more importantly, new dimensions for the club. From Buttrich's chunky, percussive dub, which opts to sample Giggs' vocal only sparingly, to Robert Hood's rattling, full-blooded, vocal techno mix – the remixes reaffirm Dice's belief that hip-hop, house and techno can flourish side-by-side.
Alongside this EP, Dice's label Desolat are releasing an Underground Sound Suicide Limited Edition Box Set including a host of new remixes on 4 x 12" vinyl and other exclusive items. The set includes additional remixes from the likes of Kerri Chandler, Kenny Dope and Henrik Schwarz among others. On top of this, there is a custom diamond shaped metal USB drive containing the digital version of the album, all remixes and bonus tracks along with the four music videos from Underground Sound Suicide – making this a collection not just for wax lovers or Dice and Desolat fans but also for all followers of contemporary club facing house and techno.
Tracklist:
1. Martin Buttrich Dub Remix
2. Nightmares On Wax Vox Dub Remix
3. Robert Hood Remix
4. ROD Remix Two
5. ROD Remix Three
6. Timo Maas Dirty Dub Mix
For more information on Loco Dice, please visit:
https://www.facebook.com/locodiceofc
https://twitter.com/locodiceofc
https://soundcloud.com/locodiceofc