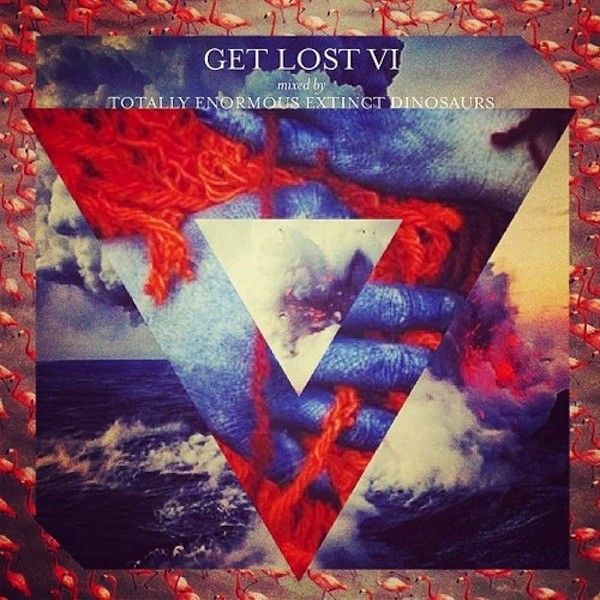 Get Lost VI mixed by Totally Enormous Extinct Dinosaurs
Film Maker David Terranova joined Orlando for the final leg of his US tour for a live show and DJ Set. They hadn't anticipated a tropical storm but Orlando's dry humour and playful nature allowed for some magical moments to prevail against all odds. Crosstown and David have again succeeded in creating a weird and wonderful film to show the true creative force of Crosstown and it's Artists.
Crosstown Rebels infamous Get Lost series returns with a new volume delving into the more obscure and rare choices from the awardwinning crossover dance act and old friend of the label, Totally Enormous Extinct Dinosaurs. Get Lost VI is a double disc compilation full of rarities and cutting edge house and techno carefully chosen and collated by TEED, including a new exclusive track made by him together with Eats Everything that will be released as a single on the label.
The eclectic first disc showcases the likes of Gold Panda, LFO and rare solo work from Art Department's Kenny Glasgow as well as subtle additions such as a fascinating monologue from the notorious psychedelic scholar Terence McKenna. Whilst disc two returns to the dancefloor driven sound TEED has become infamous for including a huge Breach remix of Jamie Jones, Ame rework of Tiga and heavyweight meeting of Subb-an & Tom Trago featuring Seth Troxler. The culmination of both hours makes for a timeless asset of electronic mastery available on CD, on vinyl and digitally.
Get Lost VI mixed by Totally Enormous Extinct Dinosaurs
iTunes: http://bit.ly/12QKsMG
CD Purchase: http://amzn.to/14CUEg6
Vinyl Purchase: http://bit.ly/GetLostVI_Vinyl
Are you ready to Get Lost?
GET LOST LA
Next event is Saturday, August 24th from 2pm – 10pm at The Egyptian Theatre in Los Angeles featuring: Art Department, Damian Lazarus, DJ Harvey, Francesca Lombardo, Jamie Jones
GET TICKETS: http://www.residentadvisor.net/event.aspx?498475
Get Lost VI full tracklist
CD1:
01 Flako — Honey Drips
02 Keith Harrison — All Night Long
03 Valentina — Wolves (Roman Flugel Remix)
04 Axel Boman — Kilnsmann
05 Jorge Velez — Floo
06 Christophe — Comeback (Casino Times Remix)
07 Matthias Zimmerman — Vicente
08 Dave Aju — Anyway
09 Millennium — ICU
10 Kenny Glasgow — Dance 2 Da House
11 Traumprinz Eachstep
12 Pitto — Mono Desire
13 Gold Panda — Burnt Out Car In A Forest
14 LFO — Track 4
15 Albinos — Bakatribe
16 Asa-Chang & Junray — Hana
CD2:
01 Deutsche Wertarbeit — Auf Eneglsflugein
02 Underground Resistance — Base Camp Alpha 808
03 Richard H. Kirk — I Want More
04 Visnadi — Hunt's Up
05 Trus'me — It's Slow
06 Breach & Dark Sky — The Click
07 Eats Everything & TEED — Lion, The Lion
08 Tiga — Plush (Ame Remix)
09 DJ Bone — Thursday Night
10 Future Four — Into Orbit
11 Jamie Jones — Tonight In Tokyo (Breach Remix)
12 Subb-an & Tom Trago ft. Seth Troxler Time
13 Bernard Badie — Time Reveals
14 Hayden Andre Project — Tribal Life
15 Mathew Jonson — Automaton
16 Separate Minds — Troubled World